検索
Diego Cajas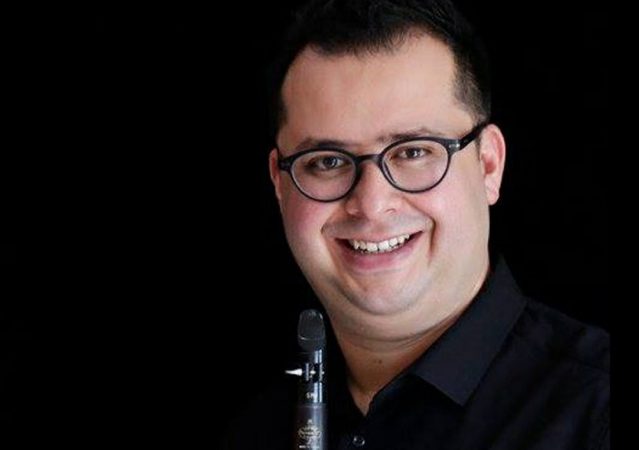 Center of Contemporary Music - Clarinetist / Director of the Clarinet Festival in Mexico City
Diego Cajas began his musical studies at the School "Iniciacion a la Música y a la Danza" of the Ollin Yoliztli with Austreberto Méndez in Mexico City.
From 2002 to 2006 he studied his degree in clarinet performance at the Faculty of Music at the University of Montreal with André Moisan. Diego Cajas has benefited from the scholarship from the Centre d 'Arts d'Orford, Canada, where he took classes with Michael Collins and James Campbell.
In 2009 he was chosen by the same Center to join the program "Mozart Project" where they made a deep study and performance of works for wind istruments of this composer.
From 2006 he lives in Mexico City where he is often invited to play with the Orquesta Sinfónica de Minería, the OFUNAM, Orchestra of Instituto Politécnico, Orchestra of Teatro de Bellas Artes to name a few.
Diego was a member of the National Clarinet Quartet, which gave recitals in major concert halls in Mexico, in Canada and Venezuela. With the quartet they were invited to Caracas by the FESNOJIV the "System" to their Clarinet Festival. Diego Cajas recorded 2 CD with this ensemble.
Diego Cajas was clarinetist of the Orquesta Carlos Chávez Symphony from 2007 to 2010 and also principal clarinet in the Orchestra Eduardo Mata of the Unam in its first season.
In the summer of 2012 he went to the Domaine Forget Academy where he took classes with clarinetists and internationally renowned teachers Paul Meyer and Yehuda Gilad.
In the field of education he teached of Centro Escolar Cedros and the Universidad Panamericana, where he taught clarinet and he was the responsable of the winds section.
He currently teaches clarinet at band program "Orgullo Guanajuato" of the State of Guanajuato, and is often invited to teach at several institutions around Mexico.
He is currently clarinetist at the Centro de Producción y Experimentación de Música Contemporánea (Cepromusic), He has played 81 premieres with this ensemble, he made 2 CD and tours in Mexico, United States and England.
Diego Cajas is a Vandoren Artist and plays 5RV and M13 & mouthpieces V12 and n 56 Rue Lepic redes 3.5 with Masters Ligature.He plays on Buffet Crampon Divine Clarinets.
Instruments
Divine

Retour en Haut