Suche
Venezuelan Clarinet Trio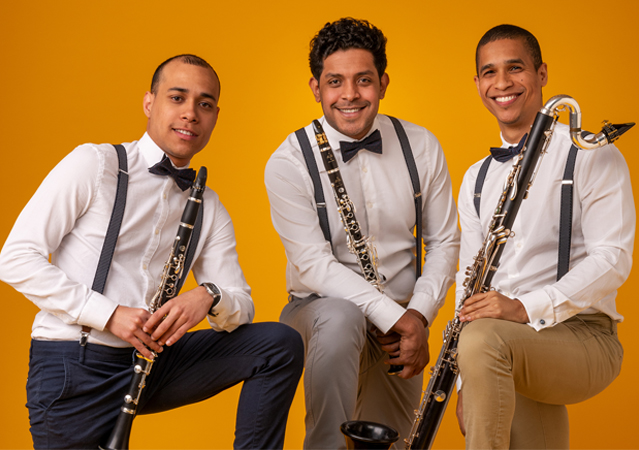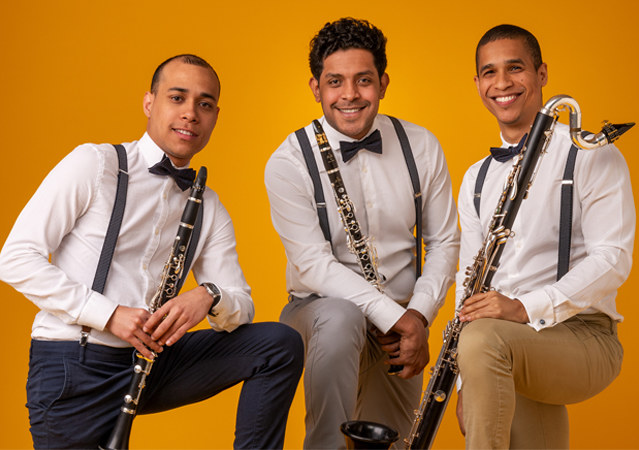 Venezuelan Clarinet Trio
Venezuelan Clarinet trio, was created in July 2019 by Venezuelan musicians wishing to highlight Latin American and Venezuelan music. This project was inspired by the Caracas Clarinet Quartet in which very important performers for their country participated and who are a reference for them.
The trio relies on transcriptions of original works for a clarinet trio formation but also on the academic repertoire of different eras and styles.
This group is composed by Carlos ESCALONA, Jesus David MILANO and Daniel Simón SUAREZ, clarinetists trained by El Sistema, a social program of musical education founded by the Maestro José Antonio Abreu in 1974.
The members of the Venezuelan Clarinet trio have been staying in Europe for three years. The idea of this group came along with the wish to share their own culture but also the new musical knowledge they had acquired during their training in Europe. The audience shall therefore be offered a musical journey through Bach's Italian concerto to traditional Venezuelan music.
Venezuelan clarinet trio is supported by Buffet Crampon and Vandoren France.
Members
Instruments
RC Prestige

Prestige 1193 – 1183

Retour en Haut