Search
Carlos ESCALONA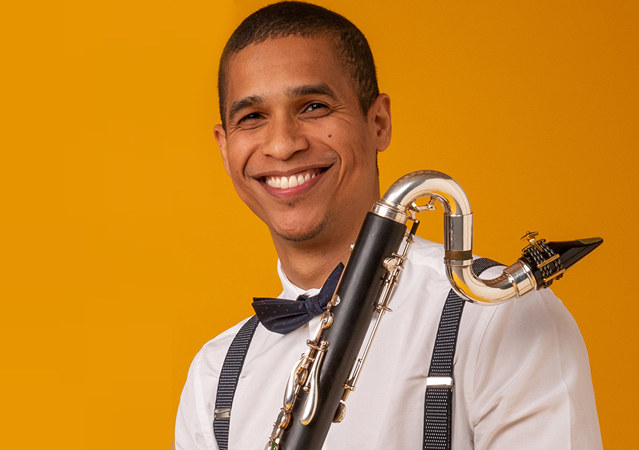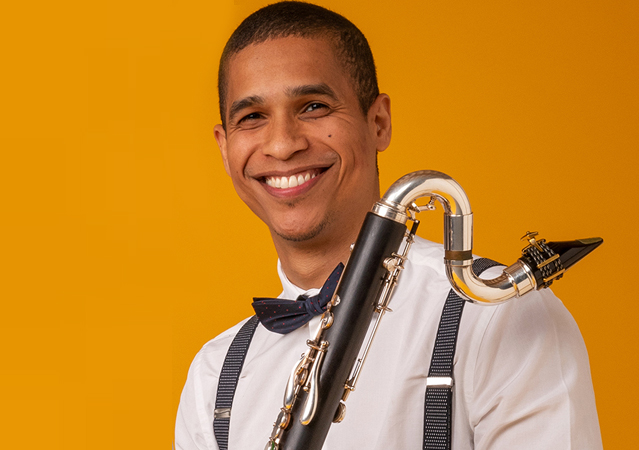 Member of the Venezuelan Clarinet Trio
He began his musical studies at "El Sistema" which is a state-funded organization created in 1975 by the Venezuelan Maestro José Antonio Abreu.
Later, he studied in Simon Bolivar Music Conservatory, and was part of the Latin American Academy of Clarinet directed by Valdemar Rodríguez. In this academy, he received lessons from the teachers Edgar Pronio, Jorge Montilla, Gorgias Sánchez, Carmen Borregales, Henry Crespo and Valdemar Rodríguez.
He has participated in seven Young Clarinet Festivals held by the teacher Valdemar Rodríguez, where he has obtained the first prize of two competitions within the framework of this festival, IV and VIII editions, performing Mozart and Jean Françoix clarinet concertos.
Escalona had the opportunity to receive master-classes with teachers such as: Anthony Pay, Eddy Vanoosthuyse, Antonio Saiote, Robert Spring, Ronald Van Spaendonck, Philippe Cuper, Luis Rossi, Walter Seyfarth, Ernts Ottensamer, Alessandro Carbonare, among others.
Between 2005-2017 he was a permanent member of Simon Bolivar Symphony Orchestra of Venezuela, where he had the opportunity to be under the baton of conductors: Gustavo Dudamel, Claudio Abbado, Sir Simon Rattle, Guiseppe Sinoppoli, Zubin Mehta, among others. He also had the opportunity to participate in several international tours around the world by maestro Gustavo Dudamel.
Between 2013-2017 he was a permanent member teacher of Simon Bolivar Conservatory, where he had the opportunity to teach children and young people of "El Sistema" and students of the Latin American Clarinet Academy.
Within the framework of the Carnegie Hall festival, entitled "Voces de Latinoamérica" he had the opportunity to play and premiere the works of the masters Gonzalo Rubalcaba and Danilo Pérez, in a recital called "Música Nueva".
During the period 2017-2018 he belonged to Accademia Nazionale di Santa Cecilia in Rome as academist, where he was a permanent student of the maestro Alessandro Carbonare.
Between 2017-2019 he made a Master student at the Royal Conservatory of Mons with Professor Ronald Van Spaendonck.
In 2019 he won the ARSONI award in Belgium and in 2020 he won the first prize in the International Competition Adolphe Sax in France
Currently he is making a specialization in bass clarinet with Paolo Gaspari and he is a member of Venezuelan Clarinet Trio and Breathe, Belgian Reed Ensemble.
Instruments
Prestige 1193 – 1183

Retour en Haut