Search
Our Story
1836
Jean-Louis Buffet, Denis' son, marries Zoe Crampon in 1836 and creates the famous Buffet Crampon brand name.
1844
The logo used today is first created. It appears on all of the instruments created by the company.
1850
This year saw the establishment of the Buffet Crampon workshops and factory in Mantes-la-Ville (Yvelines, France) and creation of the Buffet Crampon Boehm system clarinet.
1889
Buffet Crampon wins a number of awards at the Universal Exposition in Paris.
1900
At this year's World Exposition, Evette & Schaeffer (Buffet-Crampon & Cie) expose 226 instruments, wood and brass. Eye -catcher is a metal contrabassoon.
1907

The double reed pages of the Evette & Schaeffer catalogue feature 14 oboe models of various systems in Bb, C, Db and Eb, pastoral oboes in G and Ab, oboe d'amore in A, musettes in Ab, 8 different cor anglais and baryton oboes, 18 bassoon types in C, D, and E, simplified bassoons in F and G, as well as contrabassoons in wood and metal.
1918
Buffet Crampon makes the most of the expansion of the American market and confirms its position as world leader of manufacturers of professional-quality clarinets.
1955
Robert Carrée joins Buffet Crampon as an apprentice in 1921. He is a talented acoustics technician and the creator of the R13 model.
1981
Buffet Crampon becomes a member of the famous Boosey & Hawkes group of London. This group was created in 1760
2005
The year was marked by the creation of the eponymous group Buffet Crampon. The brand name benefited from an upswing in investments. Ever seeking to meet the needs and expectations of professional musicians, Buffet Crampon extended its know-how and its range of saxophones, double reeds (and notably the English horn), and to its student models.
2006
The Buffet Crampon Group acquired two famous brass instrument brands: Antoine Courtois Paris (created in 1803) and Besson (created in 1837).
2008
The acquisition of a historical factory manufacturing clarinets located in la Couture Boussey in the Eure department (France) enables the company to expand Buffet Crampon's production and to launch a new high-end student clarinet, the E11 France.
2010
The company continues to pursue its strategy of industrial independence, and through a new acquisition of a factory in Germany (Markneukirchen), it is able to develop new models of oboes and clarinets for students. The group, under the leadership of its Chairman, Antoine Beaussant, continues to grow in the wind instruments sector, with the entry into the group of two new brands: Wenzel Schreiber (clarinets and bassoons) and Julius Keilwerth (saxophones).
2012
The Buffet Crampon Group becomes Buffet Group. This new identity brings together all group brands with one single vision, to be the "Global Reference in Wind Instruments".
2012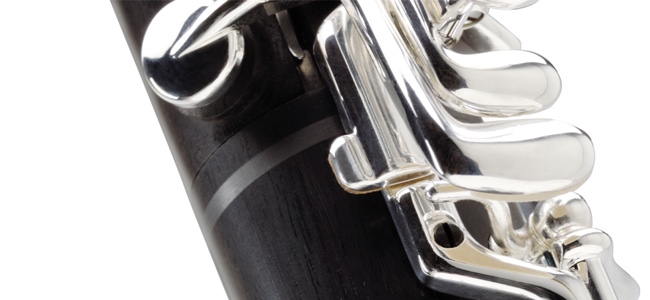 In collaboration with our workshops and internationally renowned clarinetists, Paul Meyer worked on the research project for developing new acoustics, resulting in the Divine clarinet. This new range of clarinet represents a major step forward in Buffet Crampon's history, by fusing technical expertise with unparalleled craftsmanship in French wind instrument manufacturing.
In the same year, Buffet Crampon testers and artistic advisors, masters and soloists from the greatest international orchestras, combined their energy and created Orfeo, the new oboe in Green LinE, which distinguishes itself through its innovative design and outstanding acoustics.
2014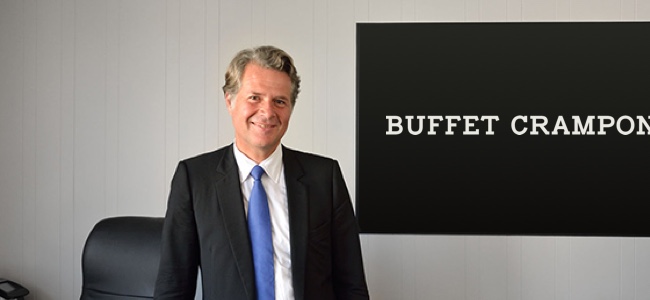 Jérôme Perrod appointed CEO of Buffet Group.
Jérôme Perrod comments, "I am glad to join such a prestigious company whose history goes back several centuries and I look forward to being part of its future. Supported by the extraordinary know-how of its highly professional teams in France and Germany, Buffet Group has the foundation needed to accelerate its growth, both in Europe and globally".
Retour en Haut