Search
Ivan Stolbov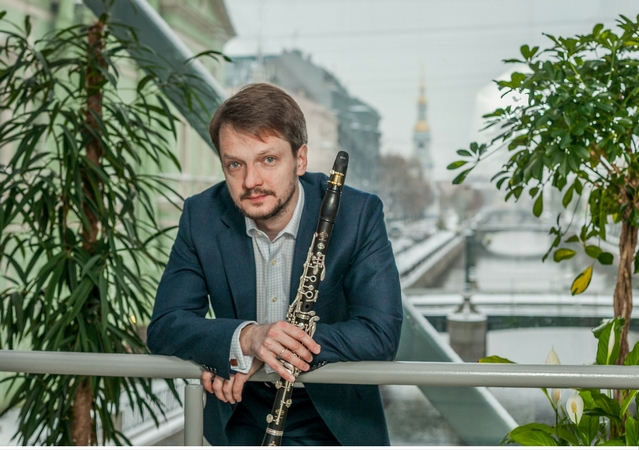 Clarniet soloist of the Mariinsky Orchestra
Ivan Stolbov was born in Leningrad and in 2000 he graduated from the St Petersburg State Rimsky-Korsakov Conservatoire, subsequently undertaking an assistant traineeship there (class of Professor Valery Bezruchenko). Perfected his skills at the Hochschule für Musik Detmold under Hans Dietrich Klaus, and has taken part in master-classes of leading European clarinettists including Antony Pay, François Benda and Alessandro Carbonare as well as taking part in chamber music courses under Aurèle Nicolet and András Schiff.
Since 1999 he has been a soloist with the Mariinsky Orchestra. As a soloist he has performed with the Moscow and Novosibirsk Philharmonic Orchestras, the St Petersburg State Academic Cappella and the Tokyo and Bogotá Philharmonic Orchestras among other ensembles.
Ivan Stolbov has made successful appearances at prestigious music competitions. He received the Grand Prix at the Young Wind Instrument Performers' Competition (Novosibirsk, 2000), and was a prize-winner at the ARD Competition (Munich, 2001) with a wind quintet, the Jeunesses musicales competition (Bucharest, 2004), the Rimsky-Korsakov Wind Instrument Performers' Competition (St Petersburg, 2005) and the International Competition of Wind and Percussion Instrument Performers (Tokyo, 2007).
In 2013 Ivan Stolbov graduated from the St Petersburg Conservatoire as a conductor, conducting concert programmes at the Mariinsky Theatre from the same year and as an opera conductor he made his debut in November 2014 with Mozart's Così fan tutte.
In 2012 Ivan Stolbov and his wife, pianist Kim Ja Ran, recorded a disc on Melodiya featuring clarinet works by Debussy, Gretchaninov, Poulenc, Hindemith and Taneyev.
Ivan Stolbov plays the Buffet Crampon A and Bb "Festival" Clarinets
Instruments
Festival

Retour en Haut