Suche
Stephen Caplan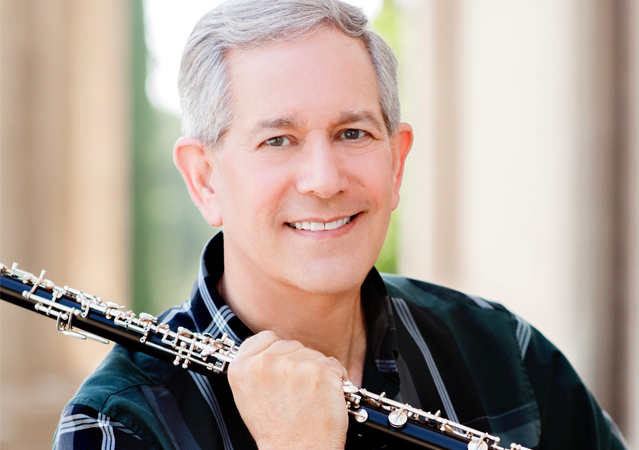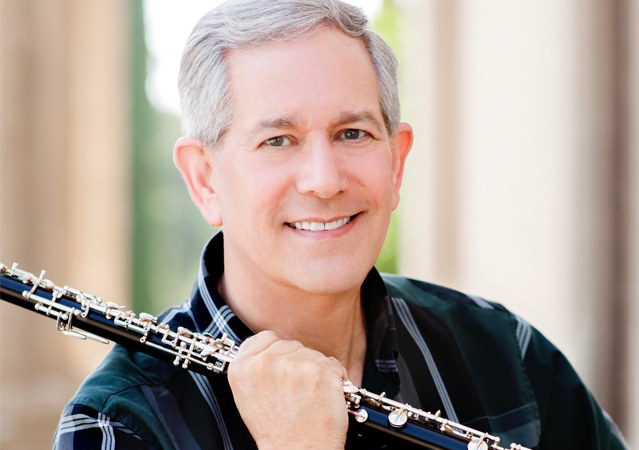 Professor of Oboe, University of Nevada Las Vegas & Principal Oboe, Las Vegas Philharmonic
Stephen Caplan has defied the odds with his three decades career as a classical oboist in Las Vegas. What other oboe player has tuned a slot machine, recorded music with a spinning roulette wheel, and performed for Klingons at a Star Trek convention? Principal Oboist with the Las Vegas Philharmonic and Professor of Oboe at the University of Nevada, Las Vegas, Caplan's career is truly multi-faceted. He has travelled internationally as a concerto soloist and chamber musician, and performed with classical music superstars including Luciano Pavarotti, Itzhak Perlman and Hilary Hahn. He is equally at home accompanying popular music superstars on the Las Vegas Strip. Numerous collaborations with leading contemporary composers have resulted in commissioning, premiering and recording new repertoire for the oboe. Additionally, he is recognized for ground breaking pedagogical work, with published books and journal articles, and a busy international teaching schedule.
For many years, Caplan performed with and directed the award winning Sierra Winds, touring throughout the US and producing numerous acclaimed recordings. Caplan's devotion to championing new American music for oboe culminated in his highly acclaimed solo recording, A Tree in Your Ear. Caplan is described by Fanfare magazine as a "superb soloist, alternately plaintive and exuberant," for his recently released recording of the Jean Françaix concerto, L'Horloge de Flore. His recordings have been featured on NPRs All Things Considered, and Performance Today, and he has played in orchestras for the Latin Grammys as well as other international television broadcasts. Caplan has given solo recital and concerto performances throughout the US and Europe, and was recently awarded the Nevada Arts Council's Fellowship Project Grant, resulting in a series of online videos of American music for the oboe.
Caplan's book, Oboemotions: What Every Oboe Player Needs to Know about the Body, is praised as "the operating manual for oboists," and his Breathing Book is becoming a staple for oboists internationally. Dr. Caplan contributes a regular column, "Health Matters," to the journal of the International Double Reed Society, The Double Reed. He has presented clinics at many of the world's finest music schools and conservatories, and his master classes have been featured at conferences of the International Double Reed Society. Caplan is a Buffet Group USA Performing Artist.
Stephen Caplan has been trusting Buffet Crampon since 2010.
For more information, including performance and instructional videos, see: www.oboemotions.com
Retour en Haut