Suche
Sanja Romić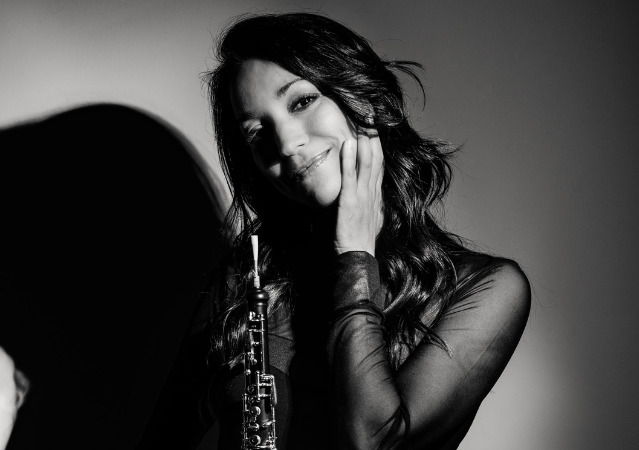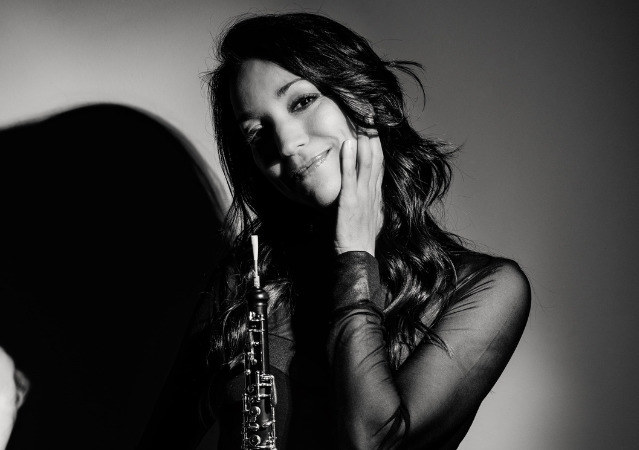 Solo Oboe of the Belgrade Philharmonic Orchestra
Leading oboist of Balkans, her beautiful sound and musicality are highly praised by the audiences.
"Sanja Romić is musically very profound and has beautiful tone which transcends the whole orchestra and inspires her colleagues" – said legendary Zubin Mehta, upon whose invitation Sanja joined Maestro's final summer tours in 2019 with Israel Philharmonic Orchestra as guest principal oboe. Solo oboist of the Belgrade Philharmonic Orchestra since 2011 and associate professor for orchestral studies for woodwind instruments at the Academy of Arts in Novi Sad since 2016, Sanja is vivid performer, educator and content creator who transfers her life inspiration and experience into the music projects.
Led by the turbulent political situation and experience at Balkans while growing up as an artist, she shaped programming for her first  CD "Melodies of Nations" in 2017. It promotes idea of the Universal language of Music that connects people and brings less known music for oboe and piano together. Composers Nimrod Borenstein and Airat Ichmouratov dedicated their compositions to her. Recorded with Irish pianist Fionnuala Moynihan, album was released in 2017 under London label "Hedone" and Serbian "Metropolis Music". In 2021 she released two neoclassical singles with Croatian composer and pianist Antonija Pacek, for Australian label Yellow Rose Records.
Sanja actively performs as soloist, chamber musician and orchestra player. As soloist she performed with Belgrade Philharmonic Orchestra, Al Bustan Festival Orchestra, Macedonia Philharmonic Orchestra, Salzburg Kammerphilharmonie, Vojvodina Symphony Orchestra, Ensemble Metamorphosis, Zagreb Soloists, Slovene Army Band, Erdödy Chamber Orchestra from Hungary, traditional tamboura orchestra from Slovenia. She was touring the USA, Europe and China under batons of renowned conductors such as Zubin Mehta, Howard Griffiths, Michal Nesterowicz, Gabriel Feltz, Muhai Tang and has been collaborating with Salzburg Chamber Soloists, Cremerata Baltica, Prague Chamber Orchestra, Holland National Youth Orchestra… In the frame of the "No Borders Orchestra" project, they released CD for "Deutsche Grammophon".
In 2018 she established NS Chamber Ensemble within the NOMUS Festival, which gathers some of the finest musicians of her region and they perform regularly at major music festivals. During pandemics, collaboration with Serbian guitar player Zoran Anić came to light and  awaits its first album in 2023.
In pedagogy field, Sanja held oboe masterclasses in Serbia, Ireland, Slovenia, Hungary, Lebanon, Montenegro, Bosnia and Herzegovina. Very interested in movement and body mechanics, she advocates ease of playing focusing on body-mind synergy and health care for musicians promoting it through her teaching concept "Playing & Living with Ease" since 2016. With aim to promote oboe and upgrade oboe school of Serbia, in 2018 she initiated and launched in Belgrade "Oboe Fest" with her colleagues. Passion and huge experience for orchestral playing she is sharing with younger generations as orchestra mentor and coach for wind instruments within Orchestra Academy of Belgrade Philharmonic Orchestra, Al Bustan Festival Youth Orchestra in Lebanon, West Balkan Youth Orchestra, FAME's Performing Institute in Macedonia.
Sanja was student of the "Liszt Ferenc Academy of Music" in Budapest under tutelage of Peter Pongratz and Gabor Dienes, graduating with honours and was awarded by the Soros Foundation Grant.  Afterwards, at Mozarteum University in Salzburg she studied with Stefan Schilli and soon after won her first solo oboe position at the Opera and Ballet Orchestra in Ljubljana, where she gained valuable opera performance experience and received Slovenian citizenship upon her musical activities and contribution to this country.
Since September 2022 Sanja is artist of the Buffet Crampon from Paris and plays oboe model "Légende".
Instruments
Légende

Retour en Haut