Recherche
Légende

After the launch of the Virtuose professional oboe in 2016, Buffet Crampon innovates again by launching the "Légende".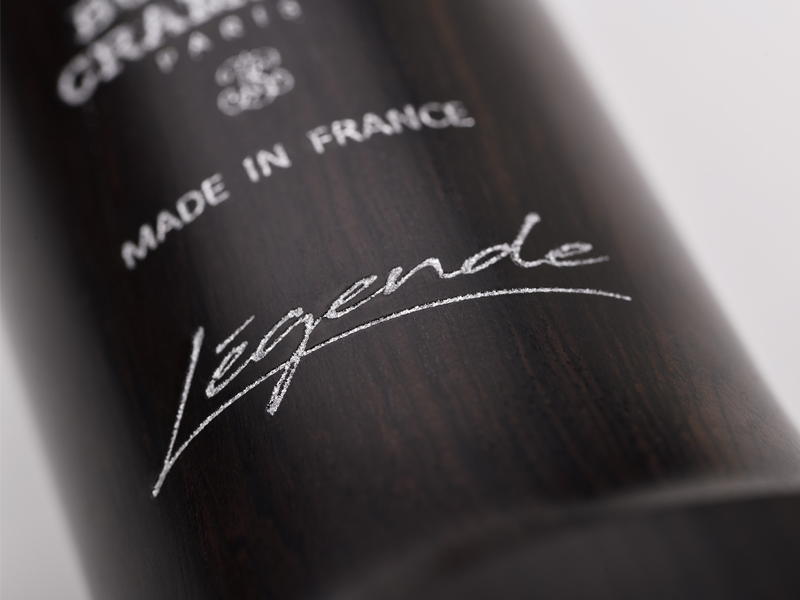 This new model is complimentary to the Buffet Crampon professional oboe family for its qualities of accuracy, flexibility, centered tone and projection. The Légende offers a new warmth and broadness of sound throughout the entire instrument. Particular attention has been paid to the acoustic quality, the harmonic spectrum, the ease of response, and depth of sound.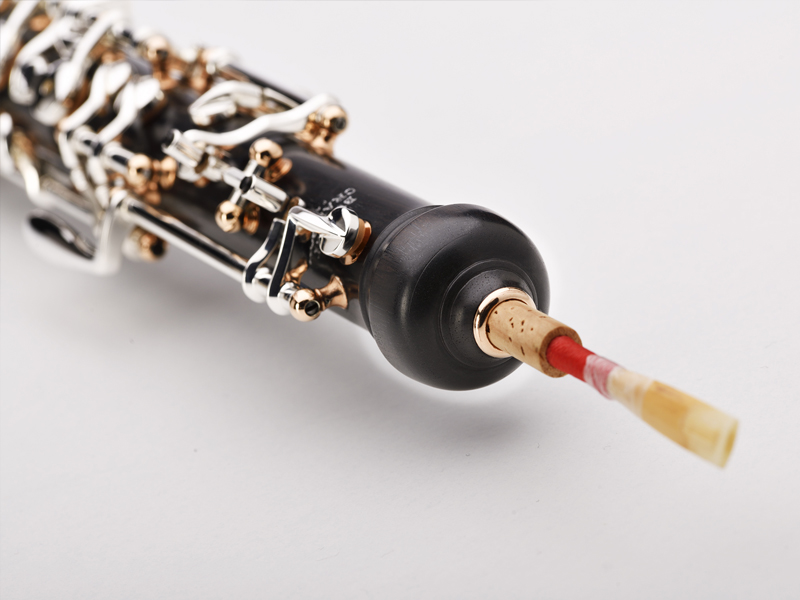 The Légende benefits from Green LinE technology, featuring GL tone inserts to reduce the risk of cracks, which allows the oboist to play with confidence at all times.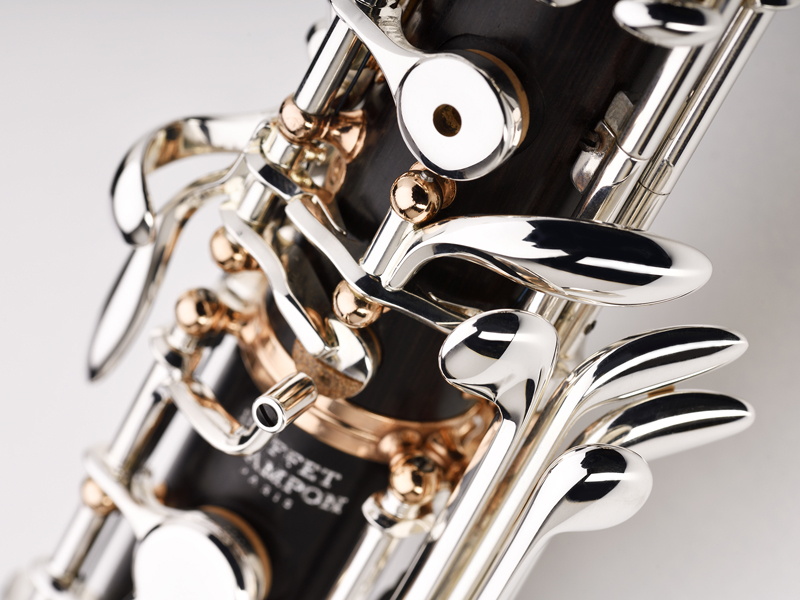 With the widest flexibility and room for growth, this oboe is suitable for both an advanced oboist and a student wishing to progress to his first professional instrument. All players will be impressed with its responsive and warm character.

In addition to the acoustic innovations, the refined design has been applied to the smallest detail. The Légende is part of the new Buffet Crampon aesthetic concept combining pink gold and silver in the "Grand Siècle" style: A rare and recognizable elegance among wind instruments!

A wonderful combination of the familiar tonal characteristics of the Buffet Crampon brand and unique musical expression, the Légende embraces and highlights the personality of the oboist.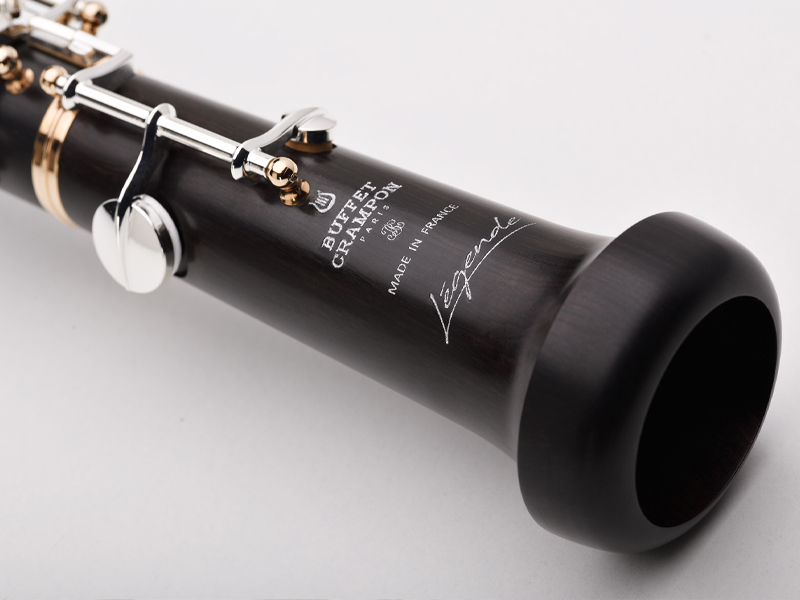 FEATURES
Ease of response and refined tonal quality in all registers, in all nuances
Versatile tonal response from the most subtle pianissimo to the greatest fortissimo without distorting neither the accuracy nor the tonal color.
Flexibility of upward and downward intervals, great ability to produce contrasting tone and dynamics, to stay centered.
Consistent intonation over the entire range
Responsive half hole
Very responsive second and third octaves
Green LinE tone holes inserts to prevent cracks.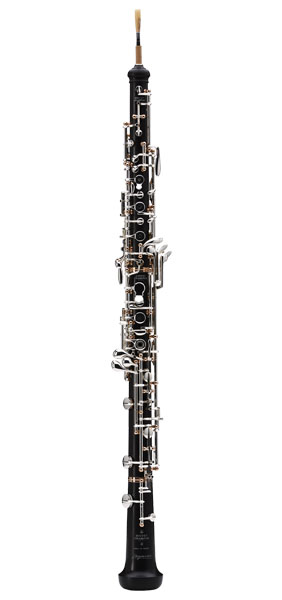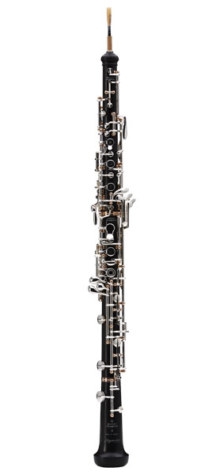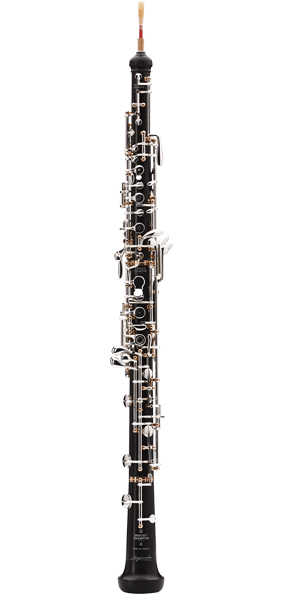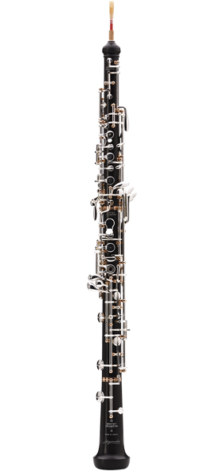 BC3616-4-0
Gold-plated keywork
Technical
Key : C
Pitch : 440/443 Hz
Body : Grenadilla wood (Dalbergia Melanoxylon), Upper joint equipped with a metal tenon for maximum protection/durability, Tenon caps for upper and lower joints
Keywork : Full Conservatory system – semi-automatic, Third octave key, Highly durable keywork, nickel silver, silver plated, Pink gold-plated posts, rings and reed receiver, New adjustable thumb rest
Pads : Cork, GT waterproof and breathable: lower note key cups
Accessories : High Tech metallic grey and black leather case. "Made in France" thermoformed shell. Triple skin composite with full airex / PVC foam core. Lightweight, excellent impact resistance, isothermal. "Made in France" leather case cover and fleece lining.
Option : Gold-plated keywork
Premium dealers have the largest selection of instruments in stock for you to play
Repair centres provide a dedicated service guaranteeing your instrument stays in perfect condition
Authorized dealers provide a wide selection of our instrument ranges for you to play
Retour en Haut