Recherche
Tad Calcara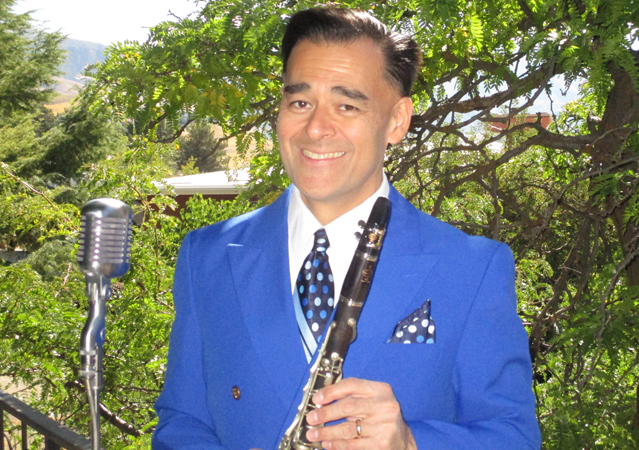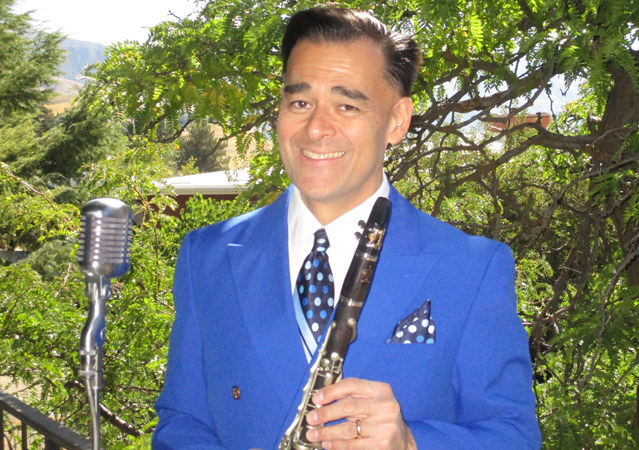 International soloist
Tad Calcara has been principal clarinet of the Utah Symphony since 1998.  Born in Oceanside, California his musical career has encompassed both the worlds of classical music and Jazz.  In addition to his position with the Utah Symphony he has served as principal clarinet of the Grand Teton Music Festival Orchestra, New World Symphony and was a frequent performer with the Cleveland Orchestra.  As a specialist in early Jazz and the music of the Big Band/Swing Era he established the New Deal Swing Orchestra in 2003 which has performed with the Utah Symphony, Salt Lake Jazz Festival, and Excellence in the Community Concert Series.  He also developed  a Big Band symphony pops show that performed for sold out audiences on the Utah Symphony pops series for many years.  During the pandemic he found new outlets for his musical creativity by producing a series of popular "one man band" music videos.  These mini performances were seen by millions in which he plays multiple instruments in his own elaborate arrangements.  His renditions of Gershwin's Somebody Loves Me and the Brown/Freed composition Good Morning went viral within days of their posting – receiving over 1.2 million views each.
He began his musical studies on piano at age five and clarinet at age 12 with his father.  During this same time his interest in Jazz and Swing music was encouraged by weekend "jam sessions" with his grandfather who was a former band leader.  He then attended Manhattan School of Music where his teachers included Leon Russianoff.  After completing his undergraduate degree at the San Francisco Conservatory of Music he continued his studies with a Masters Degree at the Cleveland Institute of Music.  His summers were spent at the music festivals of Tanglewood, Aspen, and Music Academy of the West.  Mr Calcara was awarded grand prize by the San Diego Musical Merit Competition and was one of ten finalists in  both the Buffet International Clarinet Competition (1994)  and Ima Hogg Competition (1998).  Mr Calcara was awarded the Gino Cioffi Memorial Prize at the Tanglewood Music Center for outstanding woodwind instrumentalist in 1998.
On numerous occasions Mr. Calcara has appeared as soloist with various orchestras including, the Cleveland Orchestra, New World Symphony, the Texas Festival Orchestra, Big Band Jazz Hall of Fame Orchestra and the Coastal Communities Big Band.   Mr. Calcara's performance of Bernstein's Prelude Fugue & Riffs with Michael Tilson Thomas and the New World Symphony was featured on the RCA Red Seal CD New World Jazz (1998).  In recital he has performed for Radio France in Montpelier, NPR and in the spring of 1999, the first ever New World Symphony Wilhelmina Harrell Honors Concert.  Since joining the Utah Symphony he has performed as soloist numerous times on the symphony's Masterworks and Pops series as well as at the Deer Valley Music Festival.  His performance of the Artie Shaw Clarinet Concerto was featured on KSL's annual Salute to the Utah Symphony television special in 2001.  Mr Calcara is active in chamber music having performed at La Jolla Summer Festival,  Kol Ami Concert series and the Nova and  Intermezzo Chamber Music Series.
In the world of Jazz Mr Calcara continues performing with his popular New Deal Swing Orchestra.  He is also currently in his 17th season as music director of the San Diego based Big Band Jazz Hall of Fame Orchestra.  His work with this ensemble over the years has produced two CDs/DVDs and collaborations with many surviving Big Band artists most notably Duke Ellington vocalist Herb Jeffries.
Mr Calcara is Buffet Crampon and D'Addario artist.  He plays exclusively Buffet Crampon clarinets and D'Addario Reserve Classic/Evolution clarinet reeds.
Instruments
R13

Retour en Haut