Recherche
Gregory Barrett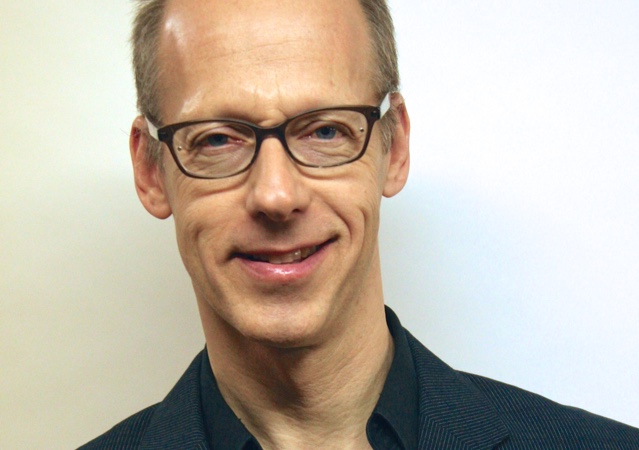 Professor of Clarinet and Chamber Music at Northern Illinois University
Gregory Barrett is Professor of Clarinet and Chamber Music at Northern Illinois University and Editor of Music Reviews for the International Clarinet Association's magazine, The Clarinet. He has performed and taught throughout the U.S. and Europe, and in Australia, Canada, China, Israel and Japan. With the Lahti (Finland) Sinfonia Chamber Ensemble he performed in Vienna's Musikverein. Barrett is a specialist in music from Finland, his recordings The Finnish Clarinet and Eliangelis are available on the ALBA label. Finnish conductor and composer Esa-Pekka Salonen has approved his chamber ensemble arrangement of Salonen's Nachtlieder.
Barrett takes special pride in the achievements of his students who have performed in groups such as the Civic Orchestra of Chicago and the Beijing Symphony Orchestra and who have gone on to advanced or doctoral study at the Curtis Institute of Music, the University of Iowa, the University of Kansas, University of Missouri – Kansas City, and Yale University. Since 2000 four clarinet studio members have been winners in the NIU Concerto Competition, including two Premiere winners.
Breitkopf & Härtel has published his arrangement of Jean Sibelius's En Saga Septet, Billaudot Éditeur his 24 Clarinet Etudes from the World and The Three Shepherds Rock (with apologies to Franz Schubert), Edition Wilhelm Hansen offers his arrangement for clarinet and piano of Carl Nielsen's Chaconne, Op. 32 and OR-TAV Music Publications distributes his Weimar Klezmer Trio, Klezmer Suite for clarinet choir and Oyfbli & Oyf tish un oyf benk (Flowering & It was a Grand Old Time) for solo clarinet with wind band.
Barrett's degrees are from Northwestern University (B.M.), SUNY-Buffalo (M.F.A.) and Indiana University (D.M.). He is an avid bicycle racer and cross-country skier. His spouse, Katharine Whitelaw works in Information Technology, and their daughter, Eva Whitelaw Barrett is a recent graduate from the University of Illinois and works at IKEA in Portland, Oregon.
Instruments
Tosca

RC Prestige

Prestige 1193 – 1183

Retour en Haut