Recherche
David Peña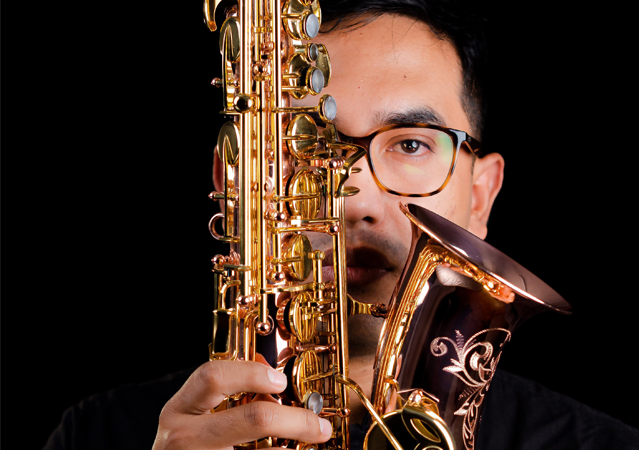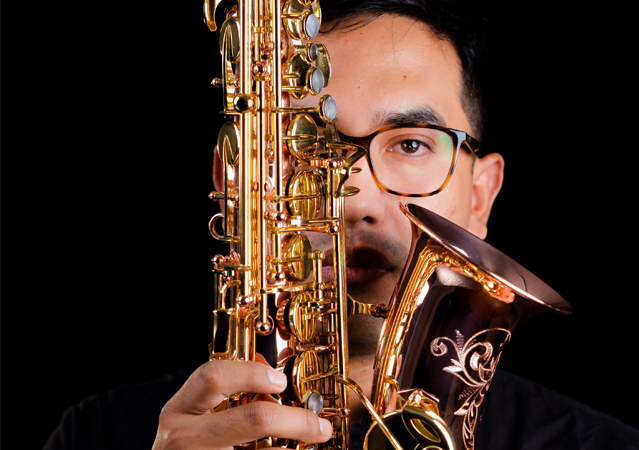 Peruvian musician and saxophonist
David Peña Ríos, Peruvian musician and saxophonist.
He participated in the "V and VI International Meeting of Saxophonists" in Tatuí, the VI and VII "Curso de Férias" of the Coreto Paulista, the "ESAX III Meeting of Saxophonists", "9th International Course of Saxophone" in Lima, Peru, in which he participated in master classes and workshops with renowned saxophonists such as Claude Delangle (FRA), Vincent David (FRA), Vincent David (FRA), Marie Bernadette Charrier (FRA), Carl-Emmanuel Fisbach (FRA), Sergey Kolesov (RUS), Dale Underwood (USA), Kenneth Tse (USA), Emiliano Barri (ARG), Pedro Bittencourt (BR), Dilson Florencio (BR).
As a passionate chamber musician and due to his interest in the musical development of this format, he participated in master classes which led to the creation of the Saxophone Quartet "Euritmia" with which he performed a repertoire of Peruvian music written and adapted for this specific formation.
He participated in the "I International Saxophone Quartet Competition" held in Brasilia with the Saxophonium Saxophone Quartet in 2015. He was one of the founders of the SarauSax Saxophone Meeting in Brazil. Moreover, he was a member of the Symphonic Band of the Conservatory of Tatuí under the conduction of maestro Darío Sotelo.
He is currently part of the PERUVIAN AIR FORCE, participating in the various artistic ensembles that this institution offers to the service of the country. He also participates as a guest professor of various national festivals for band musicians and saxophonists.
His social commitment focuses on promoting festivals and projects for the development of music education in his country, Peru, which is why he presented "Saxophone in unconventional spaces" in 2017, a personal project which seeks to establish a relationship with new spaces for the development of repertoire oriented to this instrument. Besides, he is one of the mangers and part of the production team of the "Cusco-Peru Meeting of Saxophonists".
David graduated in academic saxophone at the "Doctor Carlos de Campos Musical Dramatic Conservatory" in Tatuí, in São Paulo, Brazil and with Marcos Pedroso as his professor and recently embarked on a new adventure hand in hand with the BUFFET CRAMPON family of instruments.
Instruments
Senzo

Retour en Haut