Recherche
David COWLEY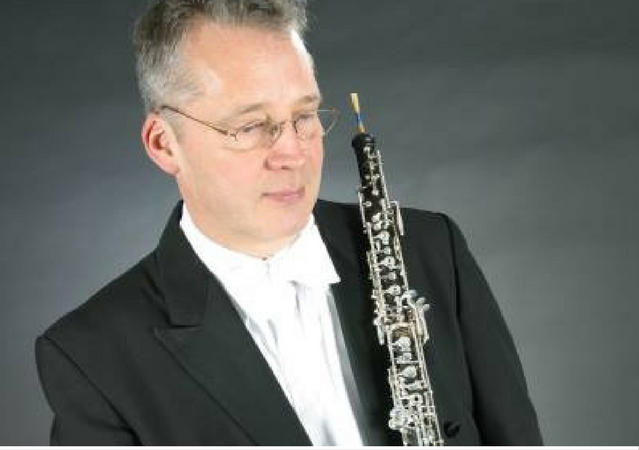 Freelance performer, former principal oboe of the BBC National Orchestra of Wales
As principal oboe of the BBC National Orchestra of Wales (1979–2016) and professor of oboe at the Royal Welsh College of Music and Drama (1979–2012), David Cowley is one of the leading oboists in Great Britain and is well known to BBC television, radio and internet audiences around the world.
He combined a long career in the BBC with concerto performances, recitals and masterclasses in the UK, Europe, the USA, Australia and New Zealand and appearances as guest principal with other top British orchestras such as the LSO, LPO, Philharmonia and CBSO.
David studied at the Royal College of Music, as a Junior Exhibitioner with Sarah Francis and full-time with Terence MacDonagh and Michael Winfield.
On completing his studies he was immediately appointed principal oboe of Opera North and in the same year made his London debut with Bryan Evans at the Purcell Room in an acclaimed recital. Since then the duo have appeared at venues all over the country including the Wigmore Hall and have broadcast many times on Radio Three. They have released recordings on the Dryad Discs label of French music for oboe and piano (DJC001) (2003) and English and Welsh Music for Oboe and Piano (DJC002) (2010).
Also in 1978 David made his concerto debut at St John's Smith Square and subsequent appearances include the Queen Elizabeth Hall with the London Mozart Players. His many broadcast performances with the BBC National Orchestra of Wales include the Strauss, Mozart, Vaughan Williams and Elliot Carter concertos as well as the world premiere of Guto Pryderi Puw's Concerto for Oboe.
With the BBC National Orchestra of Wales he has also recorded the Oboe Concerto by William Mathias (1992/Llewellyn/Nimbus), Alun Hoddinott Doubles for oboe and harpsichord (1993/Otaka/Nimbus) and Guto Pryderi Puw Concerto for oboe (2014/Steen/Signum).
Now enjoying the flexibility of a freelance career, David is a Buffet artist. He plays a Buffet Greenline Prestige oboe.
Instruments
Prestige 3643G

Retour en Haut