Recherche
Carlos J.CASADÓ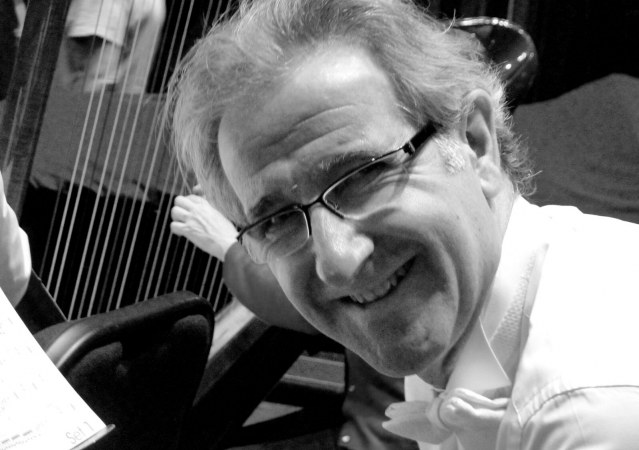 Second and E-flat Clarinet of the National Orchestra of Spain
Music Degree from "Joaquin Rodrigo" Conservatory of Valencia, where he studied with the lectures Juan Vercher and José Cerveró, he further enlarged his studies with Yehuda Gilad at the University of Southern California (Los Angeles, USA). He was also part of the Spanish Young National Orchestra, taking part in the courses given by Christine Lundquist (Utah Symphony) and John Reynolds (Royal College of Manchester). Parallel he studied Sociology in the Open University (UNED) of Spain.
He has carried out further courses in his instrument with many important clarinettists, as Walter Boykens, Michel Arrignon, Andrew Marriner, José Miguel Rodilla, Joan Enric Lluna, Enrique Pérez, Anthony Pay, Alois Brandhöfer, Eric Hoeprich and Henry Bok.
He was runner-up in the Orchestral Audition Competition of the International Clarinet Association; his work in this orchestral field brought him a trial with the BBC Scottish Symphony, getting the post of bass clarinet in Göteborgs Operan and being nowadays Second Clarinet and Mib Clarinet of the Spanish National Orchestra. He has collaborated in Spain with the Baleares Symphony Orchestra, Galicia Symphony Orchestra, Galicia Royal Philharmonic, Gran Canaria Philharmonic, Radio Television Orchestra, Madrid Symphony, Madrid Community Orchestra and Castilla-León Symphony.
His chamber activity comes from recitals together with diverse formations and from being a member of the Plural Ensemble and the LIM Ensemble, with which he has made numerous premieres, concerts and recordings. Apart from these, he has also edited four CDs, "Música para clarinete solo del siglo XX", "Arabesco", for clarinet and piano; "Just for fun", for bass clarinet and piano and "Música entre historias" for clarinet and piano, records received excellently by specialized critics.
As for his pedagogic work, he is lecturer in Conservatorio Estatal Superior de Música de A Coruña and a guest by different institutions to carry out courses, meetings and diverse didactic activities. Since 2002 he collaborates with Sapere Aude Sinfonietta as a teacher and performer through the endearing Klarinete Maratoia in Zumaia (Basque Country), where dozens of children and adults, amateurs, students and professionals meet in that village to sharing a days around the clarinet.
Since 2006 he is the International Clarinet Association Chair for Spain. In the journal of the association, The Clarinet, he writes regularly articles on an informative nature.
Retour en Haut