Recherche
Venancio Rius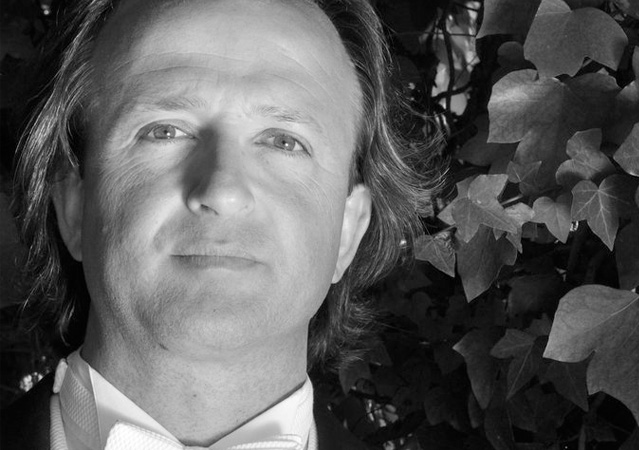 Professor of Clarinet, University Alfonso X El Sabio - Madrid
Spanish concertist and professor Venancio Rius is a passionate communicator whose stimulating ideas and enthusiastic creative music-making captivate professional musicians as well as music lovers, the world over. Hailed by the press as a brilliant artist and virtuoso clarinetist with a consummate musicianship, he can be heard at international festivals as well as prestigious universities and conservatoires in all continents. His teaching has produced first-prize winners in some of the most important competitions.
Venancio Rius has performed in Austria, Argentina, China, Canada, England, Finland, France, Germany, Holland, Italy, Korea, Luxemburg, Mexico, Mongolia, Oman, Portugal, Spain, Sweden, Switzerland, and the United States. He has played premieres of Aaron Copland, Martín Kutnowski, Manuel Garcia-Morante, Adolfo Villalonga, and Juan Pons. He has played with Norrköping Symphony Orchestra, Philharmonie der Nationen, London Schubert Chamber Orchestra, Buenos Aires Amadeus Orchestra, Castellón Youth Symphony Orchestra and China Dunshan Symphony, among others.
As a performer he was recognized by the USC Concerto Competition, INAEM Music Competition, and the Buffet North American Clarinet Competition. He was also a recipient of the Honor Prize from the Valencia Superior Conservatory of Music, the Gordon & Lillian Hardy Award, the Bruce Zalkind Memorial Prize, 2007 China International Clarinet Festival and he received the "Fortea Award for the Arts 2012" in recognition to his illustrious international career, granted by the IDM-Institute for the Musical Development.
He has taught at the University of Southern California as Yehuda Gilad substitute, the Valencia, Murcia and Castilla-La Mancha Superior Conservatories, and at 7th Lisbon International Clarinet Meeting, Beyond the Music International Chamber Music Festival, Aurora Music festival and Forum Musikae. He has presented master classes in Europe, China, Korea, Argentina, Canada and the United States, including the National Conservatory of Lisbon, Beijing Central Conservatory, China Conservatory, Shenzhen Arts School, The State College of Music and Dance of Mongolia, the National Conservatory of Buenos Aires, St Thomas University and The Colburn School of Performing Arts in Los Angeles. In 2007 and 2008 he was Conductor of the Royal Oman Symphony Orchestra.
He has been jury for the Shanghai Spring International Music Competition and The J. Chuluun 10th International Competition of Young Musicians (Ulan Bator, Mongolia), and featured artist—sponsored by Buffet Crampon—at the 2008 Buffet Crampon China Tour and at the "2012 Guangzhou International Orchestra Art Festival".
Born in Moncofa, Spain, into a family of professional musicians, Venancio Rius began his musical studies at the age of 5 with his grandfather, maestro Eugenio Marti. He graduated from the Valencia Superior Conservatory of Music and later from the University of Southern California, where he studied with maestro Yehuda Gilad.
At present, Venancio Rius is Professor of Clarinet at University Alfonso X El Sabio – Madrid.
Instruments
R13

Retour en Haut