Recherche
Sean Nicholas Alexander Angkawijaya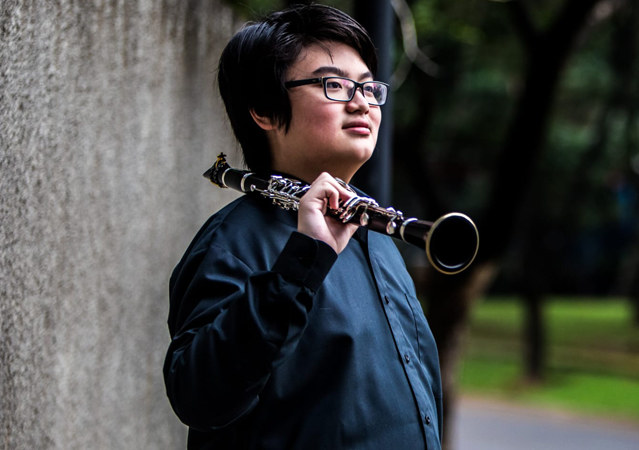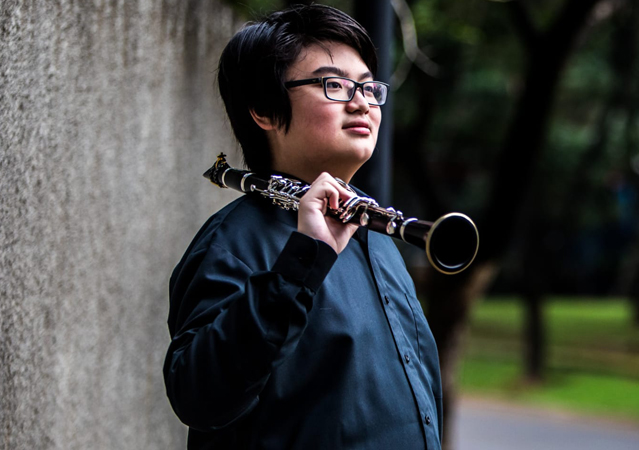 International soloist
Young Sean started his musical journey as young as 3 years old at Yamaha Music School. There, Sean was firstly introduced to music by Ms Merdi Cia and Rita Susilowati as his piano teachers. Seeing his father playing clarinet, he was so curious to learn the instrument. He took his first clarinet with Mr Nino Ario Wijaya and since that day, clarinet has been a significant part of his life.
Sean's first ever performance was a clarinet-piano duet at Yamaha's Junior Original Concert on 2015. Sean joined the Trinity Youth Symphony Orchestra (TRUST) under the tutelage of Dr. Nathania Karina on 2015 and performed at 'Simfoni Pemuda' Concert with Mr. Addie MS as the conductor.  And regularly being the youngest in the various orchestras.
Challenging himself as a soloist. Sean held his first Debut Recital in October 2017. collaborating with Adelaide Simbolon, Ade Sinata, Yacobus Widodo, Saptadi Kristiawan, and Danny Robertus. His second recital was successfully held in Surabaya on March 2018, collaborating with String Orchestra of Surabaya's musicians: Finna Kurniawati, Shienny Kurniawati, Angela Soegito, Michael Adi Tjandra and Ade Sinata.
The highlight of Sean's musical journey was when he was appointed to be the soloist at 'Simfoni Untuk Bangsa' Concert by Jakarta Concert Orchestra, under the baton of Avip Priatna on August 2018.
Not only performing in Indonesia. Sean has been travelling to perform in few countries. He has performed with a Mass Clarinet Choir at Singapore Clarinet Festival held at Nanyang Academy of Fine Arts (June 2016) and a Chamber Concert in Tokyo (June 2017) with Mr. Atsushi Uchiyama.
Enjoying his musical journey as a young clarinetist, the following events were Sean's stepping stones: First Winner of Singapore International Music Competition (August 2018) and competed in the 4th Tokyo Woodwind Competition. Sean also competed in the 10th Japan Clarinet Association Young Artist Concourse, in which he must compete against 54 best young clarinetists across Japan.
His talent and hard work has been a living proof that age does not define professionalism. Sean is regularly taking lesson with Mr. Ma Yue, the Principal Clarinetist of Singapore Symphony Orchestra (SSO) and Clarinet Lecturer at Yong Siew Toh Conservatory of Music (NUS) and Mr Uchiyama Atsushi of Ishimori Tokyo.  Masterclasses with Pierre Gennison, Ariel Sta Anna and Jean Christope Murer
Retour en Haut