Recherche
Pascal MORAGUES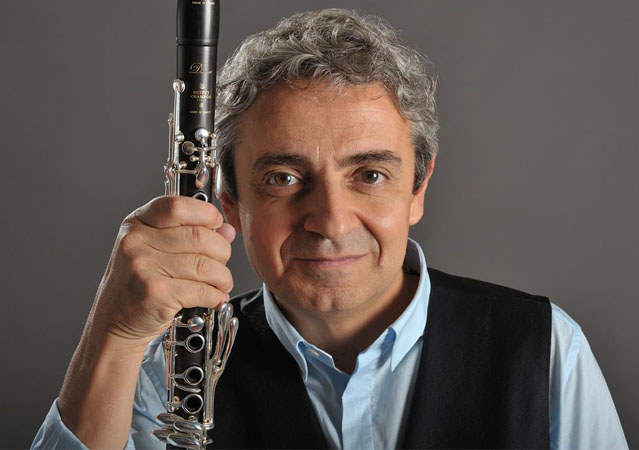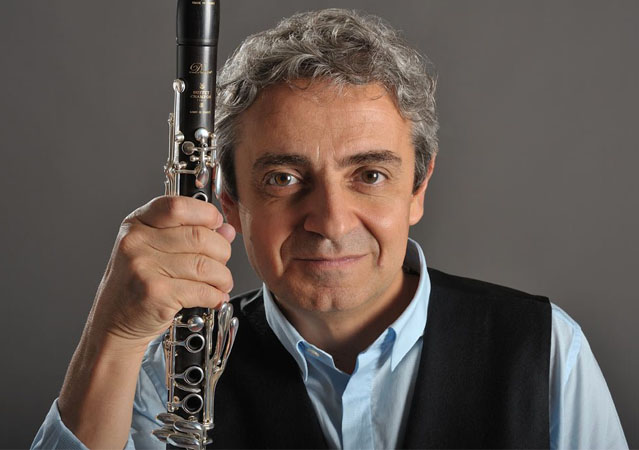 Clarinette solo à l'orchestre de Paris, professeur au CNSM de Paris
« A clarinetist of international caliber » (Daniel Barenboïm)
« Add a special recommendation for Pascal Moraguès, a superb soloist » (Pierre Boulez)
Born in 1963, Pascal Moraguès won a place in 1976 at the Conservatoire National Supérieur de Musique de Paris where he straightaway won first price for clarinet and for chamber music.
At 18, he was invited by Daniel Barenboim to become principal solo clarinet with the Orchestre de Paris.
Since 1995 he has also been teaching at the Conservatoire National Supérieur de Musique de Paris. Pascal Moraguès is a member of the Quintette Moraguès and of the Mulhouse Ensemble and has a brilliant career as a concert player.
As a soloist he has played, among others, under Daniel Barenboim, Serge Baudo, Semyon Bychkov, Carlo-Maria Giulini, Pierre Boulez et Emmanuel Krivine.
His chamber music partners include Sviatoslav Richter, Elisabeth Leonskaja, Christian Zacharias, Christian Ivaldi, Georges Pludemacher, Jean-Claude Pennetier, Victoria Mullova, Schlomo Mintz and Gary Hoffman, the Borodine, Sine Nomine, Lindsay, Isaye, Parisii, Manfred quartets. His recording of the Brahms quintet with the Talich quartet is today recognized as a reference point.
Pascal Moraguès is frequently invited to festivals such as Montreux, la Roque d'Antheron, Divonne, la Grange de Meslay and Périgord Noir. He is also invited to play during the Paris chamber music season.
He gives numerous concerts and master classes abroad, especially in Japan, the States, Australia and throughout Europe. Pascal Moraguès has made a down recordings which have won various prices for both French and foreign crities. For the complete works of Sviatoslav Richter (Philips. 1995) the Russian pianist chose the Quintette Moraguès to record Beethoven's quintette for piano and woodwind.
In 1980 five Paris CNSM pricewinners created the Quintette Moraguès. This group quickly showed great richness and tonal complexity,however uniting five such different tones was not always easy. Quintette Moraguès rose to the challenge. Thanks to David Watter the group was able to expand its repertoire, existing pieces for quintets being relatively rare except for 20th Century pieces watter adapted works originally for other group sizes so that the quintet could play works form the 18th to 20th Centuries.
Today, three members of the Quintette Moraguès are soloists with the Orchestre National de France, the Orchestre de l'Opéra de Paris and the Orchestre de Paris, and two are teaches at the Conservatoire National de Châlon sur Saône and the Conservatoire National Supérieur de Musique de Paris.
The Quintette Moraguès has played in the great Parisian theatres : Théâtre des Champs-Elysées, Gaveau, Musée d'Orsay and Théâtre du Châtelet. They are frequently invited to festivals, Radio France Montpellier, La Roque d'Anthéron, Périgord Noir and La Baule. The group has also toured abroad, Japan (1997), Germany (1995), USA, Switzerland, Holland, Easten Europe. In total they have given over 350 concerts since their creation. His partners are Christian Zacharias, Jean-Claude Pennetier, Michel Dalberto, Alain Planès, Pascal Rogé.
In 1992 the Quintette Moraguès made a triumphant tour of Paris and the rest of France with the pianist Sviatoslav Richter, the tour eached its leight at the Pouchkine Museum in Moscow.
The recording of one of those concerts is in a boxed edition by Philips devoted to this great artist. The Quintette Moraguès has made several recordings, their 20th Century music, Mendelssohn and Mozart were enthusiastically received by the press and the Mozart won the Grand Prix de la Nouvelle Académie du Disque.
Pascal is an official endorser for Buffet Crampon.
Retour en Haut