Recherche
Luigi Pettrone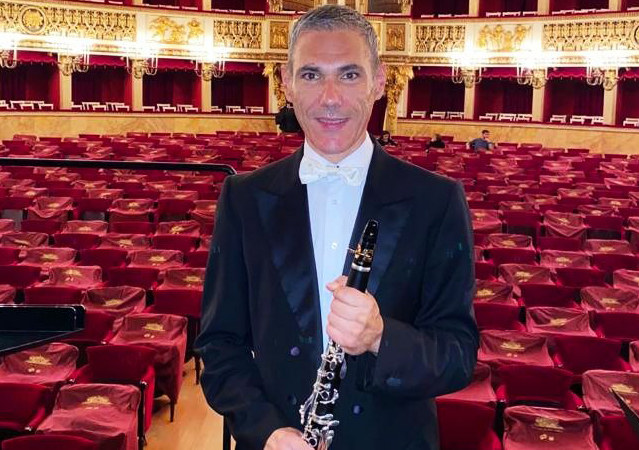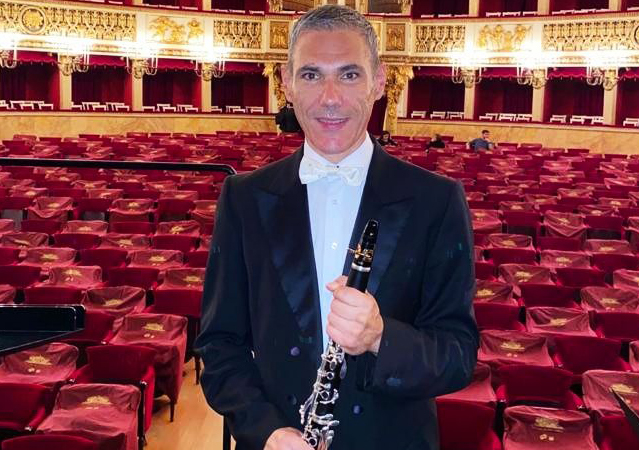 Principal Clarinet of Teatro Verdi's Orchestra in Salerno
Invited by the Filarmonica of the Teatro alla Scala of Milan, he took part in a concert of the Season. He has worked with great conductors of the international music scene such as R. Muti, D. Oren, J.Valchua, Z.Meta, H. Haenchen, N. Santi, F. Luisi, R. Weikert, P. Berg, G. Khunn, A. Gulian, G. Ferro, J. Neschling, O. Caetani, J. Kovav, G. Phetchelvinian. Luii, A. Anissimov, C. Rizzi, D.Renzetti, J. Alexord, S.Ranzani, R. Trevino.
He completed his musical studies at the Conservatory of Music « N. Sala » of Benevento, then he graduated with honors and honorable mention at the Conservatory of Music « L. Perosi » of Campobasso. Awarded in more than 20 national and international competitions including the « A. Ponchielli » Competition in Cremona, receiving the prize from the Chamber of Commerce of Cremona. He has participated in numerous exclusive Masterclasses with great Masters, he also studied at the Academy of High Musical Specialization « Mythos » in Bologna, in collaboration with the foundation « A. Toscanini » of Parma, attending the biennial course of Orchestra Professors. He has won numerous auditions and in 2012 was among the first three eligible for audition at the Orchestra of the Fondazione Teatro San Carlo in Naples. Daniel Oren prefers him as the principal clarinet of the Orchestra del Teatro Verdi in Salerno. He has participated in important Festivals and Concert Reviews performing with great musicians such as P. Domingo, A. Netrebko, G. Gibboni, S. Hauser, V. Grigolo, J. Kaufmann, M. Agresta, M. Devia, L. Nucci, R. Feola, R. Kusul, L. Signorini, G. Sollima, M. Dragoni, L.Bacalov, I.Veneziano, E. Paulova, A. Meunier, A.Dindo, A. Tifu. He has been invited by Ezio Bosso to record at the Teatro G. Verdi in Busseto with the Europe Philharmonic Orchestra a special on Beethoven called  » Che Storia è la Musica  » for Rai 3 broadcast in prime time.
He is the author of « La Tecnica del Concertista », a method for students in higher courses of clarinet, published by Esarmonia editore, distributed nationally by « Ares » of Verona. In 2012 he became Artist of the Swiss Agency « Suavis Artist » performing both solo and in chamber ensembles at numerous Swiss Festivals (Lugano, Mendrisio, Zurich, Geneva) always receiving wide acclaim from critics and audiences. In 2013 with the Orchestra del Teatro San Carlo di Napoli he participated in the tour at the Royal Opera House in Muscat in Oman (Arab Emirates), for the concert « Verdi Celebration ».
Instruments
RC Prestige

Retour en Haut