Recherche
Le Dai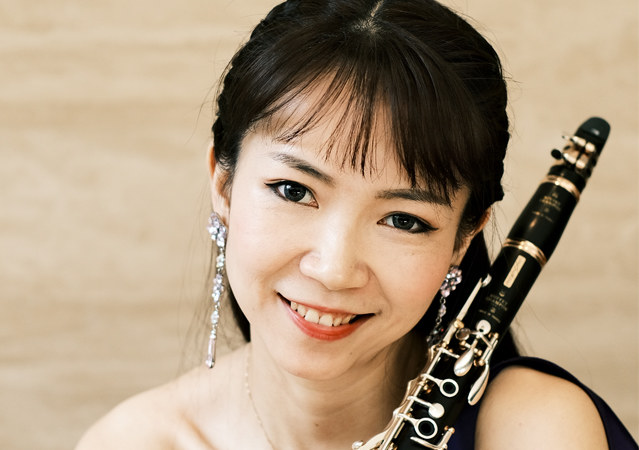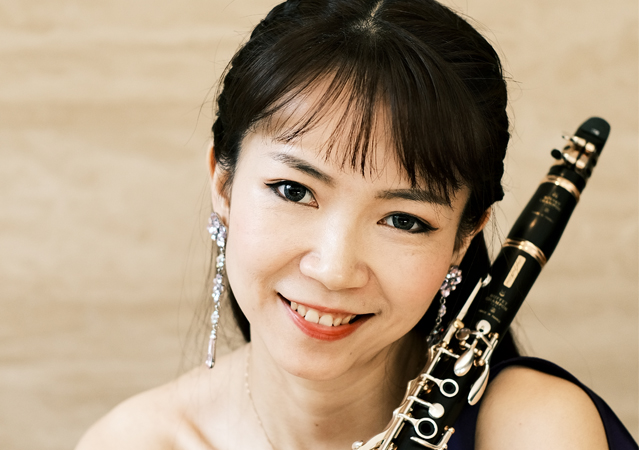 Principal clarinetist at Shanghai Symphony Orchestra
A young promising clarinetist, currently serves for Shanghai Symphony Orchestra(SSO) as the principal clarinetist, faculty member of Shanghai Orchestra Academy. Also the member of "Ensemble Les Amis Shanghai" chamber music society, Le is awarded the Best Artist of 2018 " Preis der Deutschen Schallplattenkritik(Kritikerpreis)"
Maestro Charles Dutoit after two concerts with Martha Argerich and Shangghai Symphony Orchestra gave a very high compliment to Le's playing " fantastic solid sound and beautiful interpretation of The pines of Rome, she is an absolute world class musician ". Shanghai Symphony Orchestra's world tour 2019 in Usher hall Edinburgh, was rated four star by The Herald Scotland, they particularly highly praised Dai Le's performance as the first clarinet "were the perfect partners for the soloist's perfectly projected, even-toned account of the work" .
Dai Le entered the middle school attached to the Central Conservatory of Music in 1999. From 2003 to 2004, she took the position of principal clarinetist of the China Youth Symphony Orchestra. During 2004 to 2008, she successfully honored a full scholarship to study in Yong Siew Toh Conservatory of Music, National University of Singapore under Ma Yue, the principal clarinetist of Singapore Symphony Orchestra. In 2006, Le got a full scholarship to study exchange program at the Peabody Institute of John Hopkins University. During the time she studied in Singapore, Dai Le won the first prize of the first Singapore National Clarinet Competition in 2007, and 2nd prize in chamber music division from the same competition. In the same year, her woodwind quintet won the second prize in the 9th Asian Symphony Band Competition Thailand.
In 2013, she was awarded as Master of Arts in Clarinet Performance with distinction (Konzertexamen mit Ausgezeichnung) at the University of Music and Performing Arts Graz under Professor Stefan Schilling, the principal clarinetist of the Bavarian Radio Symphony Orchestra.
As an international clarinetist, Dai Le was regularly invited to perform with Singapore Symphony Orchestra and Macau Orchestra during 2005-2008 . During 2008 to 2011,she served in China Philharmonic Orchestra as a clarinetist (obligate the first clarinet, Eb clarinet and Bass clarinet). In 2014, she was invited to join the Shanghai Symphony Orchestra European Tour as a guest principal clarinetist. Before she joined SSO, she performed as the principal clarinetist in Thailand Philharmonic Orchestra. Besides as an orchestra clarinetist, Dai Le also performed solo recitals in Singapore, Beijing, Austria and Thailand, and received highly recognition. She was invited to perform in the 1st, 2nd, 3rd CCOM international Clarinet Festival as a soloist. 2019 She was invited to perform in Shenzhen Symphony Orchestra ,2nd international clarinet week as concertmaster also soloist. Le has performed many chamber concert series in Shanghai Symphony Orchestra those are often broadcast live by Shanghai Arts channel. In 2020 Le was invited as the jury member of the "Napolinova" 1st world clarinet E-competition.
In 2016 Le joined "Ensemble Les Amis-Shanghai" chamber music society, same year she recorded Prof.Chen Xiaoyong's contemporary ensemble compositions CD album– "Imaginative Reflections" , which released in Germany by Collegno company. This album won 2018 " Preis der Deutschen Schallplattenkritik(Kritikerpreis)" best contemporary music album, also the Ensemble Les Amis won the best artist.
Instruments
Légende

Tosca en Mopane

Retour en Haut