Recherche
Chiaohui Yang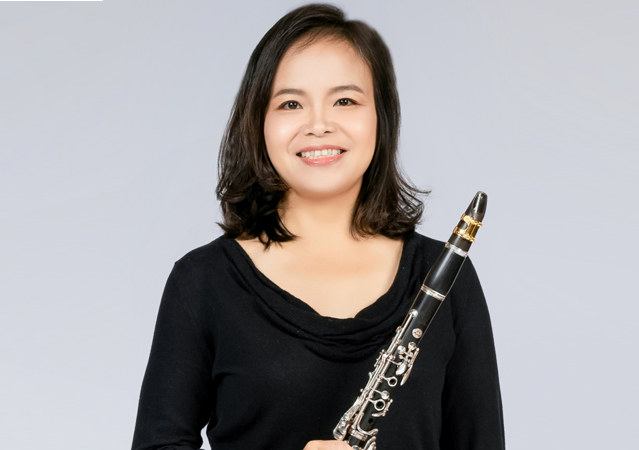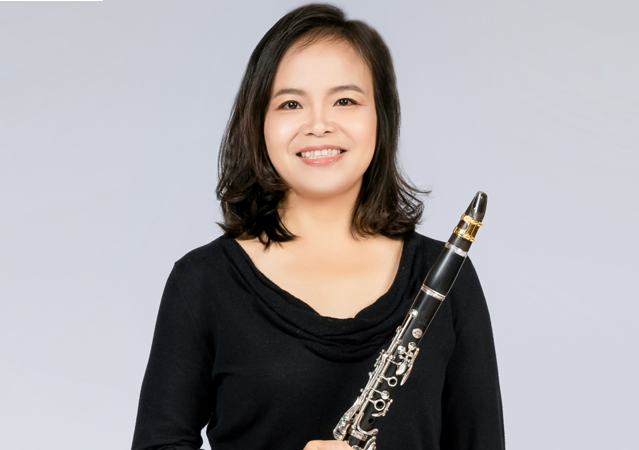 Principal Clarinet at the Taipei Symphony Orchestra
After graduating from high school in Taiwan, Chiao-hui Yang started her brilliant musical adventure in Paris. She obtained the "Medaille d'Or" at the National Beauvais Music School with Guy Dangain;the "Prix de Perfectionnement" at the Conservatoire National de Region de Paris with Richard Vielle;the same year, Chiao-hui became the first Taiwan clarinet player to join the most prestigious class at the Conservatoire National Supérieur de Musique de Paris in the studio of Michel Arrignon, where she obtained the Diplôme Formation Supérieur with the first prize for clarinet, chamber music (class of Maurice Bourgue) and bass clarinet (class of Jean-Noél Crocq). Then she continued her study in the cycle of Perfectionnement (III cycle) at the same conservatory with Pascal Moragues.
Chiao-hui Yang won the prestigious international contest of Toulon in 1997. She was also awarded prizes by many other contests, such as Vierzon, Paris (UFAM), Pacardie, Dunkerque, Leopold Bellan and Taiwan National competition. Besides, she was semi-finalist in the international contest of Geneva, Switzerland, "Spring Prague", Czech Republic, Dos Hermanas, Spain . She has been play as a soloist with several orchestras including Cannes Orchestra, Jenear Philharmonic Orchestra. Sinfonietta Picardie Orchestra, Nouvel Ensemble Instrumental of Conservatory, National Taiwan Symphony Orchestra, Taiwan Philharmonic, Taipei Symphony Orchestra, Bach Chamber Orchestra and many winds orchestras (ensembles) in Taiwan. Chiao-hui played as a solist at the Presidential Palace of Taiwan, at the cité de la musique and Orsay Museum in Paris, at Shanghai Concert Hall and in the festivals of Evian, Antibes, Moulin, Loan, Viller-sur-mer, Seine-Maritime. She is also interesting in working with Chinese and Taiwanese composers for creating contemporary music, ex. Chung Yiu-kwong's concerto for clarinet and wind ensemble.
She is also teaching at National Taiwan University of Arts, National Sun Yet-sen University, Tunghai University and Shihchien University.
Instruments
RC Prestige

Festival

Légende

Retour en Haut