Search
Yi Cheng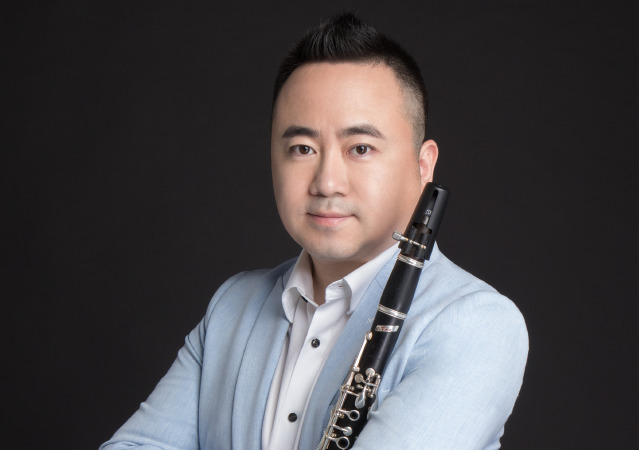 Signed Artist
Principal Clarinet of Shenzhen Symphony Orchestra, holder of Clarinet Konzertexam certificate of Hochschule für Musik Hanns Eisler in Berlin, Germany, Guest Professor of Shenzhen University and is a Buffet Crampon artist.
Cheng has begun his clarinet learning with Prof. Dong Dejun, the clarinet professor of Shenyang Music Conservatory since eleven. He has won the first prize at the Beijing International Clarinet Music Festival Competition in 1998 and the second prize of the China Northeast States Winds Competition in 1999. In 2001, Cheng was the only clarinet player who been accepted by the Hochschule für Musik Hanns Eisler in Berlin, Germany and has obtained the master degree and konzertexam certificate. During his study period in Germany, he has studied under Prof. Diethelm Kuhn, the clarinet principal of German Radio Symphony Orchestra and well-known clarinet player Mr. Karl Leister. Besides, he has also studied under Mr. Wenzel Fuchs, the principal clarinet of Berlin Philharmonic Orchestra and studied clarinet orchestral performance with Prof. Ralf Foster, the principal clarinet of Berlin Symphony Orchestra. In 2004, he has been selected by Hochschule für Musik Hanns Eisler to attend the masterclass of Prof. Norbert Kaiser at the International Music Festival Masterclasses in Obersdorf, Germany with full scholarship. "I realized that Yi Cheng is not only an excellent and serious player, rarely talented musician with the sensitive sense on music, his passionate and elegant tone reflects his personal character…" said by Prof. Norbert Kaiser at the International Music Festival Masterclasses in Obersdorf, Germany.
Since 2003, he has appointed as principal clarinet of German Berlin Radio Philharmonic Orchestra (RIAS). He has toured with the orchestra to Italy, Poland, Austria, Russia among others for concerts. In 2005, he has toured with the RIAS to several cities of his homeland such as Shanghai, Beijing, Hangzhou for the New Year Celebration concert tour. The concert was conducted by the famous conductor Markus Posene with great success and praises from the professionals and audiences. In August, Cheng has also invited to perform solo recital at the Xi'an International Clarinet Art Festival with praises from western musicians. In October, he has made his solo debut as Ravid's clarinet, violin and piano concerto which has conducted by Prof. Thomas Clamor, the trumpet principal of Berlin Philharmonic Orchestra. In the same year, he was invited as guest principle clarinet by the Berlin Youth Symphony Orchestra to tour with the conductor master Mr. Simon Rattle. The concert was played live on the German National Radio TV Channel.
As a youth clarinet performer, Yi Cheng is active on performing. As a soloist and chamber player, he has performed several time at the Berlin Philharmonic Chamber Hall, German National Symphony Concert Hall, National Theater House among others with great success and recorded many live recordings.
He has joined the Shenzhen Symphony Orchestra as principal clarinet player since 2008.
Yi Cheng plays TOSCA clarinet of Buffet Crampon.
Instruments
Tosca

Retour en Haut