Search
Stephanie Key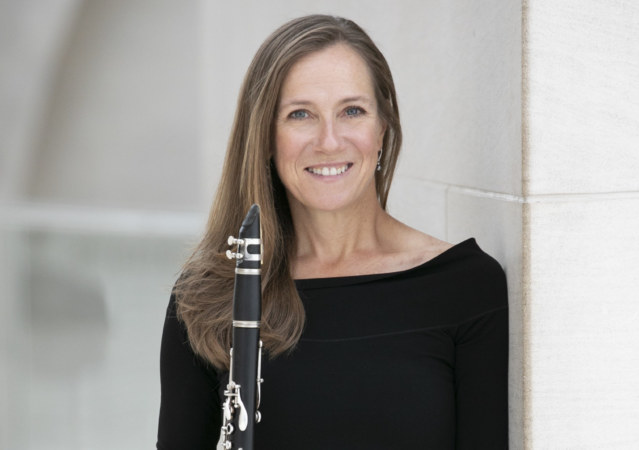 Interim Second/Utility Clarinetist - Dallas Symphony Orchestra
Stephanie Key joins the Dallas Symphony as Second Clarinetist for the 2021/22 Season. Previously, Ms. Key was the Associate Principal/E-flat/Second Clarinetist with the San Antonio Symphony and a member of the Houston Ballet Orchestra. She has appeared as Guest Principal Clarinetist with the Dallas Symphony, Minnesota Orchestra, and Fort Worth Symphony. She has also performed with symphonies in Atlanta, Pittsburgh, Houston, and Monterrey (Mexico). She spends her summers performing at the Grand Teton Music Festival.
A passionate advocate of contemporary classical music, Ms. Key is a founding member and current Artistic Director of SOLI Chamber Ensemble. With the group she has commissioned over 100 new works, including a Grammy nominee, and performed across the globe. She recorded John Cage's Sonata for Clarinet in Boston's Jordan Hall (MODE Records) under the composer's supervision and performed Steve Reich's New York Counterpoint with the composer at the controls at the South By Southwest Conference.
Deeply devoted to music education, Ms. Key serves as Clarinet Faculty at Trinity University and teaches a course in Music Entrepreneurship through the university's Center for Innovation and Entrepreneurship. She also works with students of all ages through SOLI's Chamber Music Program and University Residency Program throughout the U.S. and abroad.
An Illinois native, Ms. Key grew up in Texas. She holds a Bachelor's degree from New England Conservatory of Music with Distinction in Performance where she studied with Bill Wrzesien, and continued with graduate work at California Institute for the Arts with Michele Zukovsky. A cross-country cyclist and mountain climber, she has recently included long-distance and trail running to her list of obsessions.
Ms. Key is a Performing Artist/Clinician for Buffet Crampon Music Group.
Instruments
R13

RC

Prestige 1193 – 1183

Retour en Haut