Search
Hélène Devilleneuve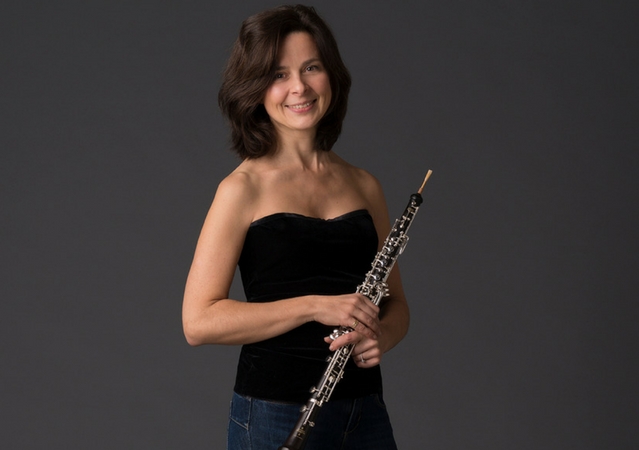 Principal Oboe with the Orchestre Philharmonique de Radio-France
After studying at the Conservatoire National Supérieur de Musique de Paris with Maurice Bourgue and David Walter, Hélène Devilleneuve won the Tokyo and Isle of Wight International Competitions, consecutively. Since then she is frequently invited by the most prestigious international festivals as a soloist, featuring the major concerti of the repertoire (Mozart, Strauss, Kalliwoda, Vivaldi, Haydn, Messiaen, and Ligeti).
Alongside her solo work, Hélène Devilleneuve has a dual career as an orchestral musician with the Orchestre Philharmonique de Radio-France, where she was named as principal soloist in 1995. She also holds teaching positions at the CNSM de Paris, CRR de St-Maur, and the Académie Musicalp at Tignes.
She does not, however, neglect chamber music and regularly collaborates with artists such as Jean-Guihen Queyras, François-Frédéric Guy, M.W. Chung, Magali Mosnier, Nicolas Baldeyrou, the Sine Nomine Quartet, and the Wanderer Trio.
Contemporary music also plays a major role in her musical life through the Court-Circuit Ensemble, founded by Philippe Hurel and Pierre André Valade, of which she has been a member since 1991. She has premiered works by Martin Matalon (Trame), Marc André Dalbavie (Interlude), Gérard Grisey, M. Jarrel, A. Schaatun, A. Markeas, I. Fedele, F. Durieux, and H. Dufour.
In addition to her solo and orchestral career, Hélène Devilleneuve is a devoted recording artist. In 2016, she recorded an album of French music for oboe and piano with Rikako Murata, for the Klarthe label. This recording has been unanimously hailed by international critics. Other examples of her work include Carter's sonata (Classica), Beethoven's Quintet with Francois-Guy (Naïve), Brod's chamber music for oboe and harp (Classic Talent), Boccherini's concerti with Solisti Veneti (Erato), and several recordings with M.W. Chung, K. Ono, and M. Janowski (Deutche Grammophon, Harmonia Mundi).
Hélène Devilleneuve has been the official ambassador for Buffet Crampon oboes and plays a "Prestige" model, thus contributing to the influence of the French School of oboes all over the world. She uses Berthelot reeds.
Instruments
Prestige

Retour en Haut