Search
Franck Russo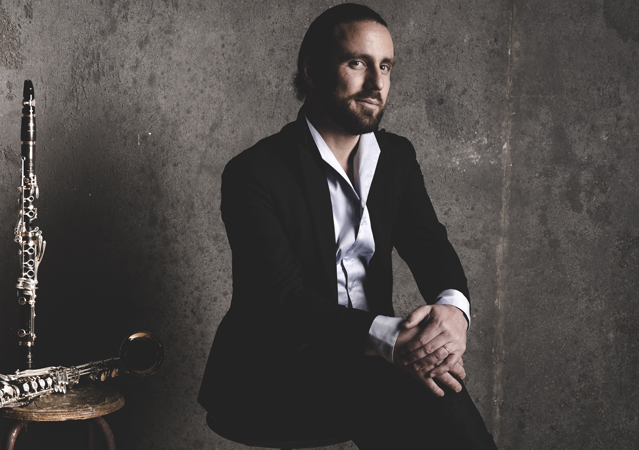 International soloist
Born in 1986, the French clarinetist Franck Russo is Solo clarinet at the Toulon Provence Méditerranée Opéra Symphonic Orchestra, since 2015. He started his professional curriculum at the Rueil-Malmaison Conservatory. Under the supervision of Florent Heau. He won the conservatory first Prize, a Certificate of Excellence and a chamber music's First Prize in Michel Moragues' class. He was unanimously admitted at the Paris CNSM in Michel Arrignon's class, reputed to be Master of the French School. There Franck graduated with honours alongside Jérôme Julien-Laferrière. He also has studied with Yehuda Gilad in the USA, and with the greatest french solists clarinetists among which Philippe Berrod, Pascal Moragues, Jérôme Comte, Bruno Martinez and Paul Meyer.
Franck is Laureate of different foundations prizes (such as Banque Populaire and Meyer's foundation prize), as well as numerous international competitions: Prague Spring International Music Competition in the Czech Republic, Concours Debussy in Paris, Carl Nielsen International Chamber Music Competition in Denmark, Jacques Lancelot International Clarinet Competition in both Rouen and Tokyo. In 2012, 2014 and 2015, Franck won multiple prizes at the First International Jacques Lancelot Competition: Third Prize winner, he also received the Audience Award and the Prize for 'young talent of the Nocturnes of the Rouen Cathedral' in 2012. Two years later, while the competition was taking place in Tokyo, he received a Special prize for the best interpretation of Claude Debussy's Rhapsody. Finally, in 2015, in Prague, he received the third prize of this prestigious competition. He performed as a soloist in Mozart, Françaix, Copland concertos and also with piano and chamber music recitals.
As a music chamber passionate, he attended Daria Hovora's chamber music classes in sonata with the piano player Pierre-Yves Hodique. This duet won the Grand Prix (First Prize) at the Musical Forum of Normandy and the First Prize at the Conservatoire National Supérieur de Musique de Paris (CNSMDP) in 2009. Among many other concerts and music festivals, they were invited at the famous radio programme Plaisirs d'amour  hosted by Frédéric Lodéon on France Musique.
In 2018, Franck recorded his first album 'Mein Frühling', for the Klarthe Label, in the magnificent Campra auditorium, at the Darius Milhaud Conservatory in Aix-En-Provence.The album is mainly made up of Schumann and Schubert's masterworks, and Franck asks his lifelong friend pianist Aurèle Marthan and the talented Soprano Nika Gorič, to accompany him in this project.
Franck also got involved in a clarinet quartet, under the guidance of Michel Moragues, David Walter and Henry Fourès. For this quartet, he created various arrangements of classical composers inspired by different folklore cultures, particularly from Eastern Europe. The quartet won the First Prize with honours of the 26th European Competition of Musical ensembles FNAPEC in Paris and a Master's Degree in Paris CNSM. They will release their first album very soon.
Furthermore, Franck was a member of the Orchestra of the Laureates of the Conservatoire from 2012 to 2015, as well as a clarinet and bass clarinet solo in the French Youth Orchestra in 2007 and 2008. Presently, he collaborates with major European orchestras (such as the Opéra de Marseille, Orchestre Régional de Cannes, Secession Orchestra, Orchestre de Bretagne, Orchestre de Pau Pays de Bearn, Orchestre de Picardie…), directed by Alain Altinoglu, Dmitri Jurowski, Dennis Russell Davies, Jean-Claude Casadesus, Arie Van Beek, Rani Calderon, Valerio Galli, Gábor Takács-Nagy, Serge Baudo, Krystof Penderecki, Olari Elts, Emmanuel Krivine…
Franck is finally a member of 'La Compagnie de 7h10' which gathers performance of arts, music, theatre, poetry and tales. They participated in the OFF Festival in Avignon 2011 and 2012. They have performed over 90 shows of 'Contes de l'Isba a musical travel in Eastern Europe' including the next ones in the Komidi Festival in La Reunion. The company is currently working on a new show based on Olivier Messiaen 'Quartet for the End of Time'.
Retour en Haut