Search
Fernando Rosa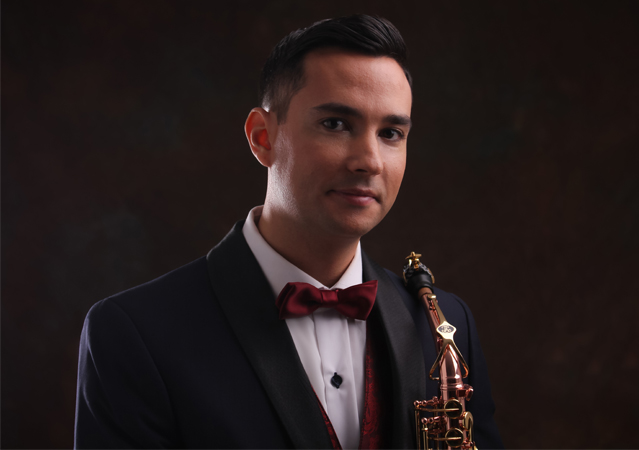 Saxophonist & Composer
FERNANDO ROSA Born in 1986, Buenos Aires, Argentina. From an early age he expressed his interest in music. He began his studies at the Alberto Ginastera Conservatory, continued at the Carlos López Buchardo National University Institute of Art, where he obtained his degree in Musical Arts.
In 2010, he began research and interdisciplinary study of artists at E. I. M (Interdisplinary Music School). There he studied musical interpretation and different pedagogical methods. Driven by the need to expand his knowledge, he traveled to Holland to perfect himself with the renowned Maestro and great artist Arno Bornkamp. Back to his native country, motivated by all the experiences lived on that trip, he began his creative process. Following this path, he decided to study composing with Mónica Cosachov, continuing his solo activities in symphonic groups and chamber music.
He has been awarded the First Prize of the Ninth Youth Biennial Contest, in the "Chamber Music" Category, organized by the Buenos Aires Musical Festivals and the First Prize of the National Chamber Music Contest "Music in Plural-Culture Nation".
He has given concerts and seminars in Argentina, Europe and Latin America.
He is interested in Argentinian and Latin-Americans composer´s work and he has played world premiere for different music groups.
As a passionate and restless spirit, a lover of art he takes the challenge of helping to understand music from a pedagogical and creative place.
Soon he will release his first solo album, which includes Argentine works linked to academic, popular and contemporary music.
Fernando Rosa plays Alto Saxophone Senzo – Buffet Crampon
Instruments
Senzo

Retour en Haut