Search
Cèsar Martín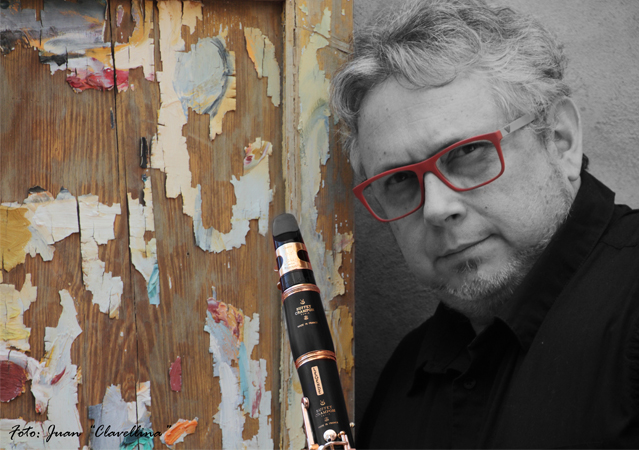 Principal Clarinet with the Orquestra Simfònica Ciutat d'Elx
Cèsar Martín studied clarinet with José Luís Estellés at Alcalá de Henares University in Spain, and later Advanced Studies Program at USC Thornton School of Music, in Los Angeles, with Yehuda Gilad, Mitchell Lurie, Michelle Zukovsky and David Howarth.
An accomplished clarinetist, he centers his musical life in two areas: performing and pedagogy. As performer, he has played with many orchestras and Ensembles: Orquesta Ciudad de Granada, Orquesta de Jóvenes de la Región de Murcia, USC Symphony Orchestra, Trio Artea, Leipzig New Chamber Orchestra, Orquesta Sinfónica de la Región de Murcia, Spaniard Chamber Orchestra, Orquestra Simfònica del Vallés, TAiMA Granada, Ars On Ensemble…
Mr. Martín has played under the baton of George Benjamin, Yehuda Gilad, Antoni Ros Marbà, Pierre Cao, Jan Caeyers, Uwe Mund, Alexander Vedernikov, Jung Ho-Pak, Edmon Colomer, Josep Pons, Salvador Mas… Cèsar has performed on stages around the world (Spain, France, Belgium, Italy, Germany, the USA…).
He has taken part in several radio and television broadcasts on TVE, RTVE, KUSC in Los Angeles, TV3, Catalunya Radio… He has recorded with different orchestras for the Capriccio, Naxos and Harmonia Mundi France labels.
A native of Alicante, Mr. Martin began the clarinet studies with José Espinosa, and later he was graduated at the Conservatorio Superior de Música de Alicante with Francisco Florido. He earned several prizes and awards (Fin de Carrera medal, Chamber Music medal, and first Prize in Alicante Clarinet Contest). Mr. Martin has held some teaching positions, including Musikene (Centro Superior de Música del País Vasco, Spain), Conservatorio Superior de Música de Castellón, Conservatorio Profesional d Música "Ana María Sánchez" de Elda, Conservatorio Superior de Música de Alicante.
He teaches at the Buffet Crampon Academy in Spain, Professor of several Educational Projects as the Orquestra Simfònica de la Ribera, Escuela Internacional para Jóvenes of Lucena (Presjovem), Orquesta de Jóvenes la Universidad Miguel Hernández de Elche and Escuela de Verano de San Miguel de Salinas.
As guest lecturer he has presented master classes at Conservatorio Profesional de Lugo, Conservatorio Profesional de Córdoba, Conservatorio de Alcañiz, Conservatorio de Bilbao, Conservatorio de Sabiñánigo, Conservatorio de Tarazona, Orquestra de Joves de Catalunya (JONC), Conservatorio Profesional de Música Pablo Sarasate de Pamplona, Conservatorio Superior de Música de Sevilla…furthermore, he has been required to take part in the jury of several clarinet competitions in Spain and Portugal…
​Mr. Martín is a Buffet Crampon Performing Artist and D'Addario Woodwinds Artist. He is Principal Clarinet with the Orquestra Simfònica Ciutat d'Elx, with whom he has played the Carl Nielsen's Concerto and the Franz Krommer's Double Concerto op. 35. During the 2019-2020 season he will play Mozart's Clarinet Concerto with the OSCE. Currently he is a faculty member at the Conservatorio Profesional de Música "Guitarrista José Tomás" de Alicante. Cèsar Martín plays with Légende Bb & A Clarinets, RC Eb clarinet & RC Prestige C Clarinet.
Instruments
RC Prestige

RC

Légende

Retour en Haut