Recherche
Matt Dine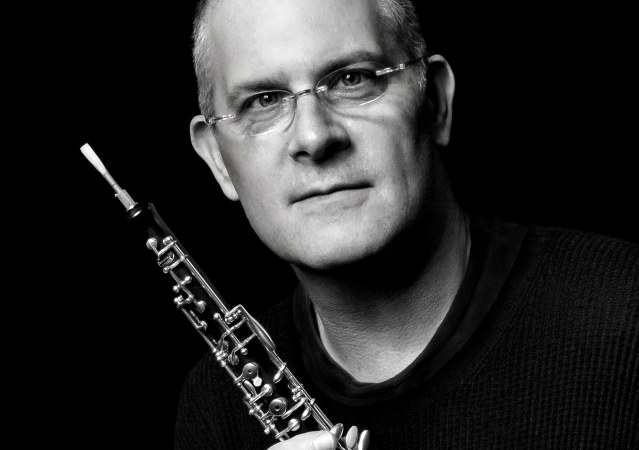 Principal Oboe - American Ballet Theatre
Co-principal oboist of the Orpheus Chamber Orchestra and Principal Oboist of American Ballet Theatre, New York-based Matt Dine leads a varied and busy performing life while serving also as a freelance culture photographer for The New York Times and remaining in high demand for his portraiture and arts publicity work.
Matt began playing the oboe at 15 after seeing a picture of the instrument in the Webster's Dictionary. He entered the Eastman School of Music at 18 and graduated with the coveted Performer's Certificate. Further studies at Juilliard led to a 30-year performance career that continues today in full force. Alongside touring with Orpheus, he has over 50 recordings With this legendary Chamber Orchestra alone. He has held principal chairs with the San Francisco Ballet, American Symphony, The Saint Paul Chamber Orchestra and The Santa Fe Opera, and has participated in the Marlboro, Mostly Mozart, Colorado College and Aspen Music Festivals. His Broadway credits include original orchestra member of Jekyll & Hyde, Oklahoma!, Fiddler on the Roof, South Pacific, A Tale of Two Cities, and Stephen Sondheim's PASSION.
A lifelong amateur photographer, Matt only began his professional photo career in 2010 when a neck injury constricted his performing schedule. His intimate knowledge of the music world has enabled him to shoot from a unique perspective – as a result, much of his work is shot while performing. His first exhibition in 2010, « Fifty-One Faces », was followed shortly by the 2011 release of his documentary film DELMAR, an intimate look inside the world of an oboist with Asperger's Syndrome. DELMAR was screened at the 2012 Charlotte Film Festival.
Instruments
Orfeo

Retour en Haut