Recherche
Jonathan Gunn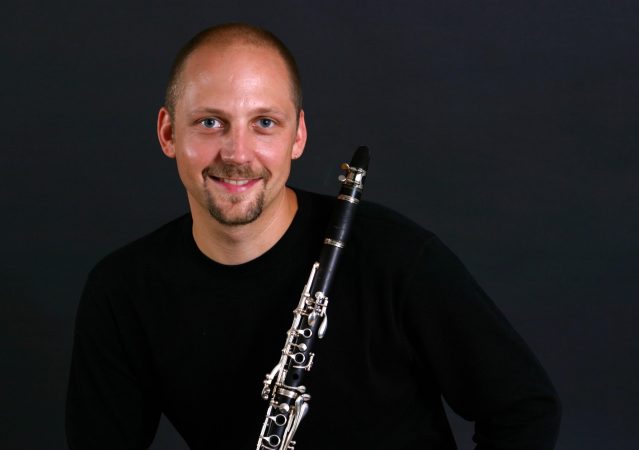 Assistant Professeur de clarinette à l'université du Texas
Jonathan Gunn was recently named Assistant Professor of Clarinet at the University of Texas' Butler School of Music. Appointed by Maestro Louis Langrée to the position of Principal Clarinet in 2014, Mr. Gunn joined the Cincinnati Symphony Orchestra in 2004 as the Associate Principal and Eb clarinetist and served as Acting Principal from 2010 until 2014.
Previously Mr. Gunn served as the Principal Clarinetist of the Fort Wayne Philharmonic. In addition to his tenured positions, Jonathan has performed as Guest Principal Clarinet with the Chicago Symphony Orchestra and has also performed with the New York Philharmonic and the Pittsburgh and Colorado Symphony Orchestras.
Mr. Gunn has participated in numerous music festivals including Bard, Tanglewood, Aspen, St. Bart's, Telluride Jazz Celebration, and Ashlawn-Highland Opera Company and is the Principal Clarinetist of the Sunflower Music Festival. As a soloist, he has appeared with the Cincinnati Pops Orchestra, the Wheeling Symphony and the Fort Wayne Philharmonic on several occasions. As a chamber musician Jonathan is active around the United States as well as in the Cincinnati area, where he is a member of Concert:Nova and has performed regularly on the Linton Chamber Music Series, the CSO Chamber Players and Chamber Music at the Taft Museum. Committed to the education of the next generation of clarinetists, Mr. Gunn gives masterclasses around the country, and has served on the faculty of the Buffet Crampon USA Summer Academy.
In 2016, Jonathan will return to teach at the Aria Academy and will serve on the faculty of the National Youth Orchestra of USA. Jonathan is on the faculty at the University of Cincinnati College-Conservatory of Music and shares in the duties of overseeing the clarinet department. He has also been on the faculties of Indiana-Purdue University Fort Wayne, Goshen College, Andrews University and Seton Hill University. Born in Sheffield, England, Mr. Gunn started his musical career playing violin and piano and began studying the clarinet after moving to the United States at age eleven. He received a Bachelor of Music from the Shepherd School of Music at Rice University and a Master of Music from the Mary Pappert School of Music at Duquesne University. Jonathan is married to Jennifer Gunn, who plays piccolo and flute with the Chicago Symphony Orchestra.
Mr. Gunn is a D'Addario Artist and Musician Advisor, a Buffet Crampon USA Performing Artist and plays exclusively on Buffet Crampon clarinets.
Instruments
RC Prestige

R13

Retour en Haut