Search
VOTE NOW!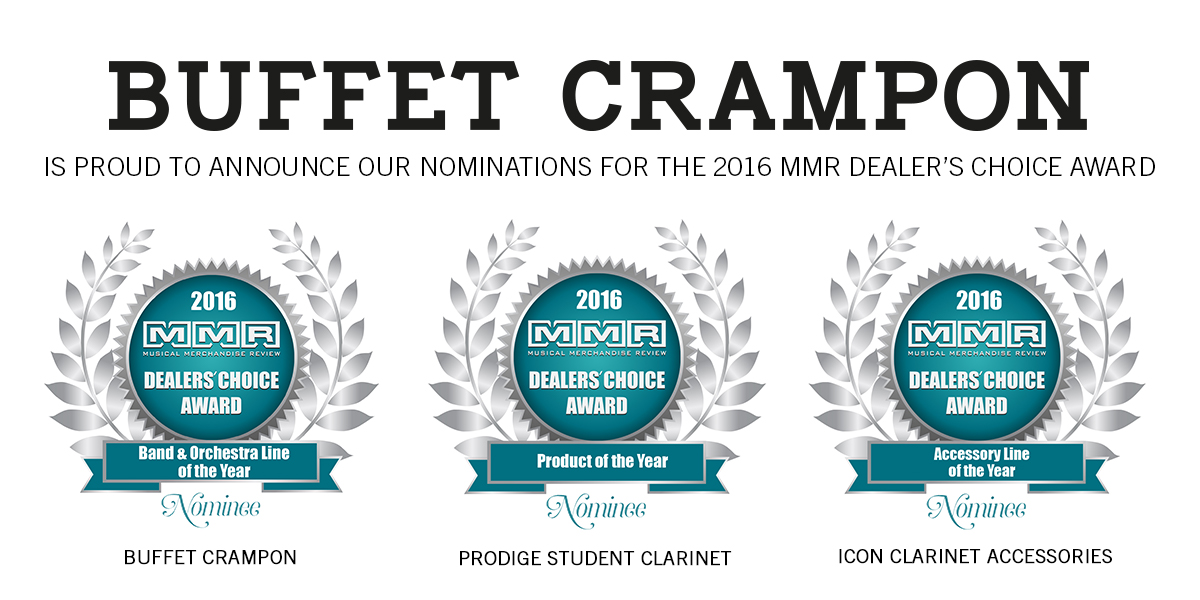 Voting is definitely in the air these days! You can exercise your right to vote by choosing Buffet Crampon USA for each of the 3 nominated categories:
Band & Orchestra Line of the Year – Buffet Crampon
Product of the Year – Buffet Crampon Prodige student clarinet
Accessory Line of the Year – ICON Clarinet Accessories
Don't miss this opportunity and choose for yourself! Only subscribers to Musical Mechandise Review (MMR) magazine get to participate. So if you have not subscribed yet, this is your chance!
Go to http://mmrmagazine.com/dca-vote and cast your vote!
Retour en Haut