Search
Jacques Lancelot International Clarinet Competition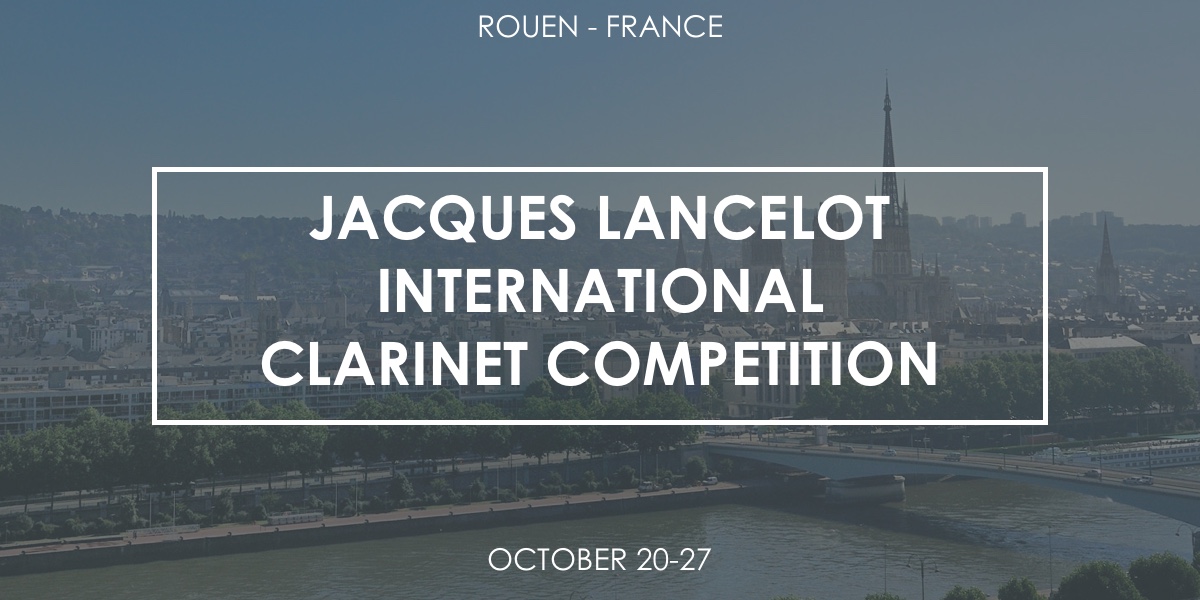 Buffet Crampon was proud to be the main sponsor of the Jacques Lancelot International Clarinet Competition, a biennial competition which takes place alternately in France and in Japan.
This year, Han Kim became the winner of the 1st prize at the unanimity of the 3rd edition of the CICJL accompanied by the orchestra Pro Artibus of Hanover and under the direction of Han Christian Euler.
1st prize Han Kim
2nd prize Cristina Mateo Saez
3rd prize Kevin Spagnolo
Jury members:
Pascal MORAGUES (France) President.
Giammarco CASANI (Italie).
Franklin COHEN (USA).
Kenji MATSUMOTO (Japon).
Patrick MESSINA (France).
Antonio SAIOTE (Portugal).
Jerome VOISIN (France).
Observatrice : Aude RICHARD-CAMUS (France).
CONGRATULATIONS TO ALL!
The CICJL's goal is to honor the memory of Jacques Lancelot, famous artist, teacher and Buffet Crampon endorser, by the organization of a musical event in order to reveal young talented clarinetists from all nationalities, ages 18 to 35.
Prizes & Awards:
1er PRIX :
10 000,00 €
A paid tour of concerts
A photo album made by a professional photographer
A professional quality recording of the semi-final round audition
2ème PRIX :
5 000,00 €
A photo album made by a professional photographer
A professional quality recording of the semi-final round audition
3ème PRIX :
3 000,00 €
A photo album made by a professional photographer
A professional quality recording of the semi-final round audition
SACEM Prize for the best interpretation of Fuminori Tanada "Sommerwind V"
Audience Prize
A tour of 4 solo concerts
"Jeunes talents des nocturnes de la cathédrale de Rouen" Prize
One concert as a soloist during the "Noctures de la cathédrale de Rouen" festival
Retour en Haut