Recherche
Stefano CARDO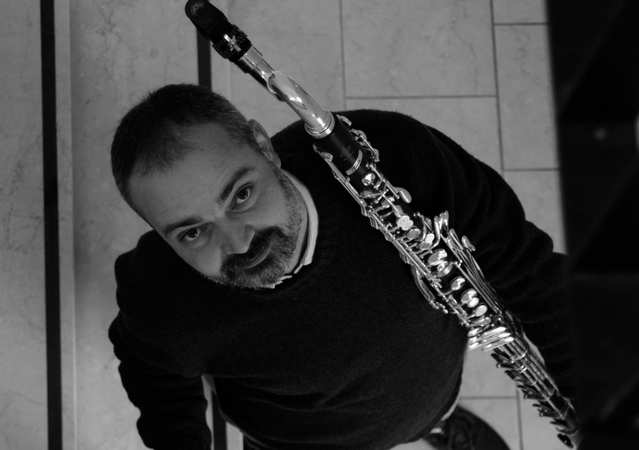 Solo bass clarinet - Teatro and Filarmonica della Scala
Born in 1976, he approached the Music at early age. At the age of 10 he began to study clarinet with Grazioso Gastaldello. He graduated at the Venice Conservatoire of Music with highest honors. He deepened his study with various teachers such as Antony Pay, Charles Niedich, Thomas Friedli and Edward Brunner. He continued his training with Fabrizio Meloni attending the Academy of the Teatro alla Scala.
He undertook on his own the study of the bass clarinet. He was selected to participate in the 2000 Millennium Gala Tour of EUYO youth orchestra under the direction of Vladimir Ashkenazy. Later began to work as bass clarinet player with the Orchestra of the Accademia di Santa Cecilia, Teatro Alla Scala and the La Scala Philharmonic and the OSN Orchestra Sinfonica Nazionale of RAI National Broadcasting.
In 2005 he won the competition for the role of principal bass clarinet in the OSN Orchestra Sinfonica Nazionale della Rai in which he remained until 2007, when he won the competition for the same role in the Orchestra of the Teatro alla Scala and Filarmonica della Scala.
In 2010 he founded the C.I.R.C.B. (http://www.circb.info) – International Bass Clarinet Research Center. ICA's magazine "The Clarinet" wrote on C.I.R.C.B.: "One of the most exciting bass clarinet projects on the web today" e "These individuals are to be commended for creating a website that is not only an invaluable resource, but also aesthetically pleasing and well-organized. The sheer wealth of information and ease of use only makes us wish for a similar website for the soprano clarinet.
In 2015 he founded the community website bassclarinetwork.com
In 2016 he founded the International Bass Clarinet Association – I.B.C.A. bassclarinetwork.com/ibca
Instruments
Tosca 1195

Retour en Haut