Recherche
Sergio BOSI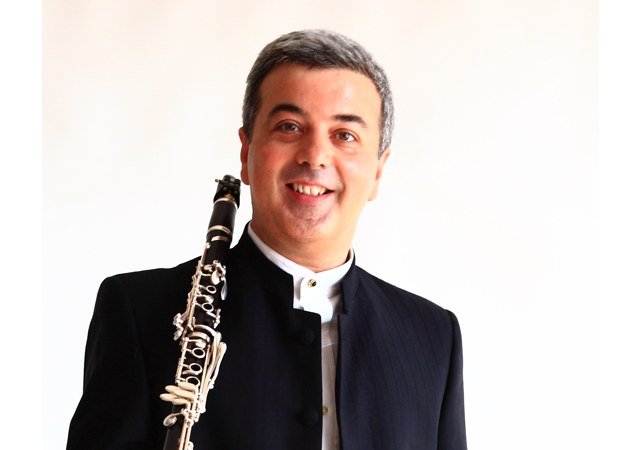 Principal solo clarinet of the FORM - Marche Philharmonic Orchestra
Born in a family of musicians, he graduated at the age of 16 years at the Conservatory "G. Rossini "in Pesaro with the maximum of votes, distinctions and grants, obtains the Diploma di Merito Accademia Musicale Chigiana and follows internationally renowned musicians, winning numerous national and international solo and chamber music competitions.
Principal solo clarinet of the FORM – Marche Philharmonic Orchestra from 1982, since the same year teaches clarinet in Conservatory and currently is the owner at the "G. Rossini" in Pesaro.
As a promoter of the Italian repertoire he recorded 11 CDs as principal artist for Naxos, Bongiovanni, Arcam–Cambridge and Mondomusica-EMI, achieving important critical acclaim and awards, broadening the clarinet discography with over fifty new pieces, many of them in first world recording, that now become part of the general performance repertoire.
In the publishing field he supervises the Rare Italian Clarinet Music series for the publisher Eufonia realizing numerous reviews of important works, among which is the critical edition from the manuscript of the Variazioni in Do by G. Rossini and the complete works for clarinet and piano by A. Magnani. Musician of international relief is present in Italy, Europe, USA and Japan, as a specialist in Italian repertoire is regularly invited to the World Congress "ClarinetFest" organized by the International Clarinet Association USA (Atlanta, Austin, Los Angeles) and holds master classes at various foreign institutions including the University of music in Vienna and the Real Conservatorio Superior de Madrid.
Instruments
Tosca

Retour en Haut