Recherche
Maria Lindo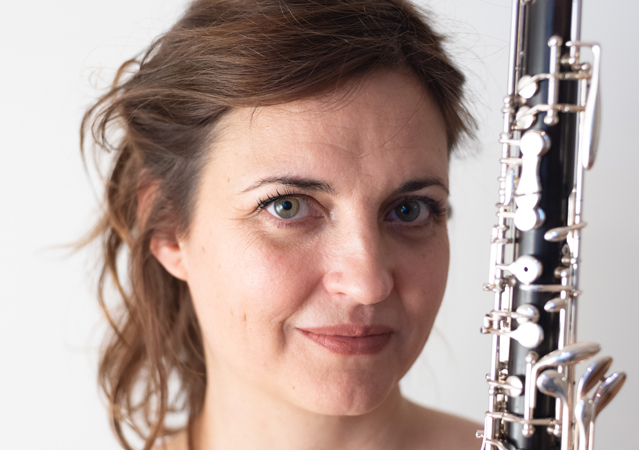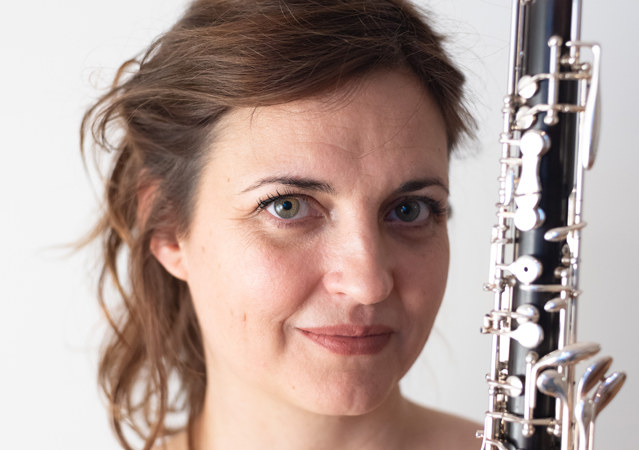 International soloist
The Spanish oboist and english horn player Maria Lindo studied at  the Hochschule für Musik "Hanns Eisler" and completed her musical education with a Master of Music in the class of Prof. Nick Deutsch at the Hochschule für Musik und Theater "Felix Mendelssohn Bartholdy" in Leipzig.
After moving to Berlin, Ms. Lindo discovered her love of the english horn and has since pursued this passionately. She began taking lessons with Prof. Gerd Albrecht Kleinfeld in Berlin and continued with Prof. Gundel Janneman-Fischer in Leipzig. She specializes in solo repertoire and chamber music for the english horn.
María Lindo made her debut as soloist with the Concertino for English Horn op.34 by Ermanno Wolf-Ferrari with the Orchestra Nordwestdeutsche Philharmonie under the direction of Gustavo Gimeno.
She is freelance in Berlin, where she develops her chamber music activity, especially English horn and piano duo. She regularly collaborates with symphony orchestras and opera orchestras such as Kammerakademie Potsdam,  Deutsches Symphonie-Orchester, Deutsche Oper Berlin, Mahler Chamber Orchestra, WDR Rundfunkorchester Köln, Deutsche Oper Berlin, Budapest Festival Orchestra.
She has recently recorded her first solo album of original repertoire for English horn with Ibs Classical, which will be released in the summer of 2022.
Maria Lindo is the artistic director of the company Linien Soundkraft, with which she realizes projects of fusion of music with other arts. Her first project is El niño y la bestia, which was premiered at the Admiralspalast in Berlin as an act of commemoration of the 30th anniversary of the twinning of the cities Madrid and Berlin.
She has received grants from Bayreuth Festival, Neustart Kultur and GVL.
Instruments
Prestige 4713

Retour en Haut