Recherche
LEE WAI TENG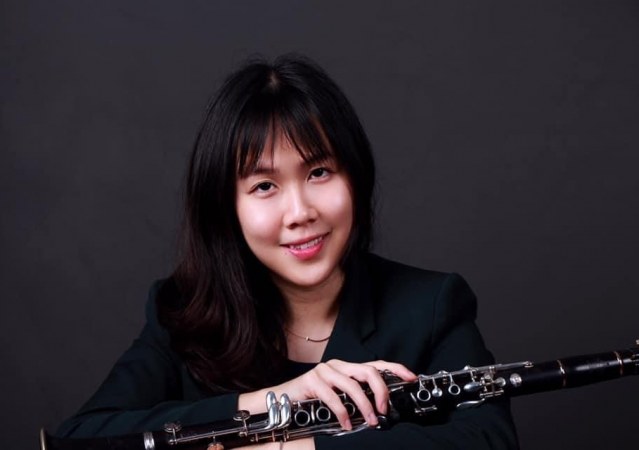 Leads an independent clarinet ensemble, CLARQuinet
Lee Wai Teng graduated from Yong Siew Toh Conservatory of Music, National University of Singapore on a full scholarship.
She studied with Singapore Symphony Orchestra's Principal clarinetist, Ma Yue, and Assistant Principal bass clarinetist, Tang Xiao Ping.
Wai Teng has also received a diploma from the Weiner Musikseminar in Vienna, Austria, where she studied with Kurt Schmid. In 2015, she was featured as a soloist at Esplanade Concert Hall, Singapore.
Wai Teng leads an independent clarinet ensemble, CLARQuinet, which clinched 1st prize (open division) at the biennial Singapore Clarinet Festival in 2017 and 2015. Since its inception, CLARQuinet has been invited to perform at local and regional festivals.
The ensemble also gives back to society by volunteering performances in hospices and hospitals. In the recent pandemic, CLARQuinet assembled clarinetists from all over the world to create a virtual performance.
On top of musical pursuits, Wai Teng is passionate about quality and accessibility to music education. Since 2017, she works with non-profit organisations that help poor and marginalized children, and has spearheaded and conducted various music events in Pakistan, Malaysia and Indonesia. In 2018, Wai Teng relocated to Suzhou, China where she continues to perform as a soloist.
Lee Wai Teng currently plays on a Buffet Crampon Tosca clarinet.
Instruments
Tosca

Retour en Haut