Recherche
José Gómez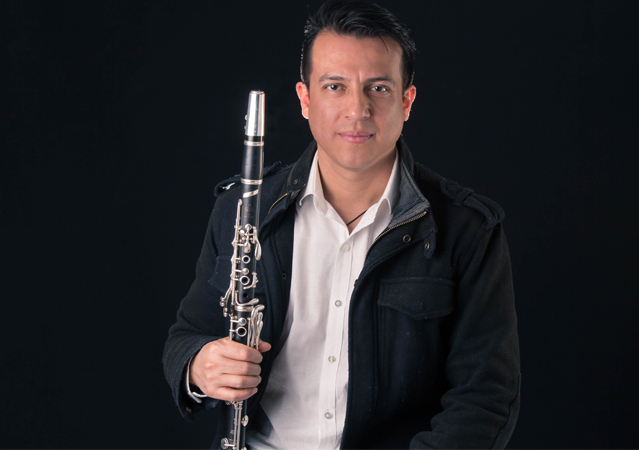 Clarinetist & Professor
Clarinetist of the "La Sociedad Ensemble", the Clarinet Quartet of Bogotá, the Tres Palos Trio and clarinetist of the Nueva Filarmonía Orchestra, José is a professor at the Pontificia Universidad Javeriana and the "Universidad Distrital Francisco José de Caldas (ASAB)" . He is also organizer of the International Clarinet Festival of Bogotá, "Claribogotá".
He has been clarinetist assistant principal of the Philharmonic Orchestra of Medellín, guest principal clarinet of the Philharmonic Orchestra of Bogotá, guest clarinetist of the National Symphony Orchestra of Colombia, the Pittsburgh Opera Theater Orchestra and the National Symphonic Band of Colombia. José has performed recitals, concerts and master classes in Colombia, Peru, Brazil, Mexico, Spain, Germany, Belgium and the United States.
His training includes a Master of Music and Artist Diploma at Duquesne University of Pittsburgh (USA); a specialization in Interpretation at the Conservatory of Music of Salamanca (Spain) and undergraduate studies at the Conservatory of the National University of Colombia in Bogotá. Among his future projects is the recording of his first CD with works for clarinet and piano by Colombian composers.
José Gómez was born in Popayán and had his first approach to music at an early age under the guidance of his father, Javier Gómez and in the Timbio-Cauca band under the direction of Maestro Manuel Collazos.
Instruments
Tosca

Retour en Haut