Recherche
Benjamin Christ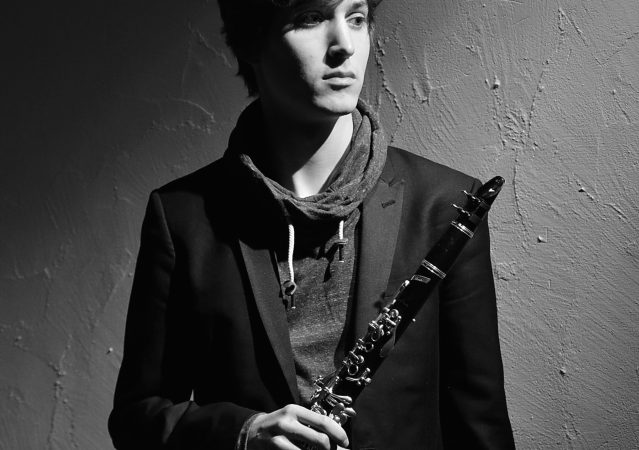 International solist
The young Benjamin starts studying the recorder and the clarinet in the French city of Bourgoin-Jallieu, near Lyon, France. He gets several distinctions successively with Richard Malblanc, Florent Héau (in Rueil-Malmaison, France), and then Nicolas Baldeyrou and Robert Bianciotto (Lyon).
He completes his studies with his master's degree in 2014. During his studies, he also receives advice from eminent clarinettists: Jérôme Voisin, Philippe Berrod, Michel Arrignon, Paul Meyer, Sandrine Pastor, Romain Guyot, etc…
Orchestral musician as well as chamber player and soloist, Benjamin joins in 2014 the French Orchestre de la Garde Républicaine.
He is, since 2011, principal clarinet of the prestigious European Union Youth Orchestra. On tour accord Europe, the United States of America and the Middle-East, he plays in the World's finest halls: the Amsterdam Concertgebouw, the Berlin Konzerthaus, the New-York Carnegie Hall, the Washington Kennedy Center, the Abu Dhabi Arts Festival, etc., with some of the best world-class conductors: Gianandrea Noseda, Krzysztof Urbański, Stefano Montanari, Vladimir Ashkenazy, Thomas Søndergård, Vasily Petrenko, Leonard Slatkin, Martyn Brabbins, Jac Van Steen, Lawrence Foster, Nicolas Chalvin, etc…
He also often plays within several French symphonic and lyric orchestras, in France and abroad: Lyon National Orchestra, Lyon Opera House, orchestras from Auvergne, Picardie, Savoie, Bretagne, Loire, Nancy, etc…
He often appears in chamber music concerts, with groups from sonata to octect. As a soloist, he gave several noteworthy concerts in Lyon and Saint-Etienne, France, for example with Mozart and Weber concerti. In 2015, he makes his German debut as a soloist, as part of the Young Artists Festival Bayreuth, remarkably acclaimed by audience and critics.
As a very curious person, Benjamin had always wanted to enlarge his skills and knowledge. After intense recorder studies in Lyon and Geneva, Switzerland, Benjamin is now very interested in the playing on period clarinets; he also started orcherstral conducting several years ago, and now takes part in different projects in Lyon and Paris.
In 2013 he received awards from the Mécénat Musical Société Générale and from the Lionel Bryer Memorial Fund, granted each year to an outstanding musician from the European Union Youth Orcherstra; in 2014 he also got an ADAMI grant.
Instruments
Tosca

Retour en Haut