Recherche
Ani Berberian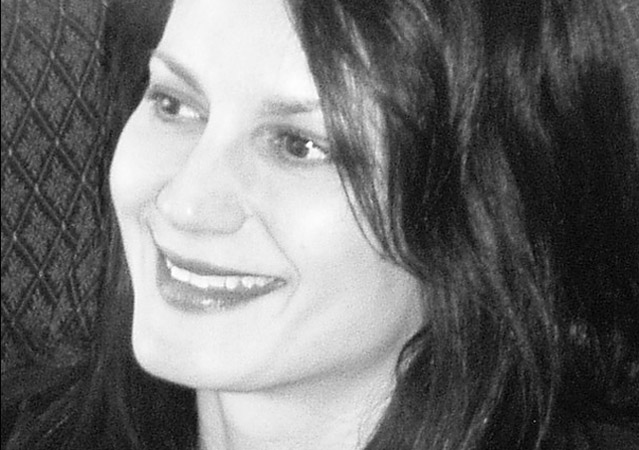 Clarinetist
"A rousing performance….." The Clarinet
"Brilliant technical fluidity….." The Clarinet
"An expansive and dynamic timbral palette…. she also brings to her
performance a rich, musical imagination, a keen ear for orchestral
color, balance and intonation and fine analytical skills and instincts….."
David Goza, Former Conductor, Chamber Orchestra of the Ozarks
In the past decade, American-Armenian clarinetist Ani Berberian has emerged as a unique and highly distinctive soloist and chamber musician of international stature. Her performances consistently illustrate a synthesis of fiery spontaneity and a well-crafted, mature musical insight that has been described as "far beyond her years." As an educator, she distinguishes herself by developing and emerging eclectic, non-musical, non-traditional approaches with more conventional and disciplined musical methods. Possessing an expansive and all encompassing musical philosophy, she fundamentally regards herself as a musician first and foremost, and as a clarinetist second.
A native of Brookings, South Dakota, Ani is clarinetist/Eb clarinetist with the renowned United States Air Force Academy Band in Colorado Springs, CO and has appeared as a soloist with the ensemble on several occasions. She also serves as clarinetist with the USAF Academy Band Rampart Winds Woodwind Quintet, a premiere, nationally touring chamber group whose performances have been broadcast on National Public Radio. Prior to joining the United States Air Force Academy Band in 2003, Ani served as Professor of Clarinet and Music Theory at Missouri State University in Springfield, and as Artist Faculty at the Missouri Fine Arts Academy. She has also served on the faculties at the University of Colorado-Boulder and Concordia College in St. Paul, MN. While at Missouri State, Ani was a member of the Missouri Chamber Players, an ensemble consisting of clarinet, soprano and piano. She appeared with the ensemble both as a soloist and chamber musician throughout Norway, Sweden, and Poland, performing and presenting clarinet master classes in such venues as the Chopin Academy, Stockholm's Samtida Music Festival, the Jelenia Gora Philharmonia Hall Concert Series and the Royal College-Conservatory of Music in Stockholm.
As a featured recitalist, Ani has performed at several International Clarinet Association Clarinet Fests and at the National Association of Collegiate Wind and Percussion Instructors Conference. She has also appeared as a featured soloist at the clarinet symposia of Oklahoma, Arkansas, Montana-Idaho and Michigan State University. Along with composer and clarinetist Eric Mandat, Professor of Clarinet, Southern Illinois University, the clarinet duo, Skyward, was formed in 2004. This eclectic duo is in high demand in colleges and universities throughout the United States, and was invited to perform at the 2005 Clarinet Fest in Tokyo, Japan. The duo recorded a CD entitled, Black Swirls, featuring the works of Eric Mandat. An advocate of new music, Ani has also worked with and performed for composers Frank Ticheli, Joan Tower, Libby Larsen, and Michael Murray, who composed a set of songs for clarinet and voice entitled, Five Blake Songs for Ani Berberian and the late Eva Pearl Yeadon.
As an author, Ani has written several pedagogical and performance related articles for The Clarinet journal and various other educational publications. She compiled and authored a clarinet method book entitled, The Monster Warm-Up Book, which includes exercises focusing on tone production and breathing, flexibility, technical facility and articulation. As an arranger, Ani oversaw the creation of a transcription for clarinet and piano taken from the second movement of the Concerto for Cello and Orchestra entitled, Oror (Lullaby), composed by her grandfather and well-known Armenian composer, Hampartzoum Berberian (1905-1999).
Ani holds the Doctor of Musical Arts degree in Clarinet Performance from Michigan State University, the Master of Music degree from Arizona State University and the Bachelor of Arts degree in Music/German from South Dakota State University. Her principal teachers include Elsa Ludewig-Verdehr, Robert Spring, Corliss Johnson, Kjell-Inge Stevensson, Luis Rossi and Daniel Silver. While at Michigan State, Ani was the featured soloist on the Michigan State University Wind Ensemble CD Recording of Blue Shades: The Music of Frank Ticheli. To this day, her interpretation of the clarinet solo in Blue Shades has been praised by band directors worldwide and has been used by aspiring clarinetists as the principal interpretive model for performance.
Ani performs on Buffet Clarinets and Bradford Behn mouthpieces. She is a Buffet Crampon USA Performing Artist and Clinician.
Instruments
RC Prestige

Retour en Haut