Recherche
荒木 奏美 / Kanami Araki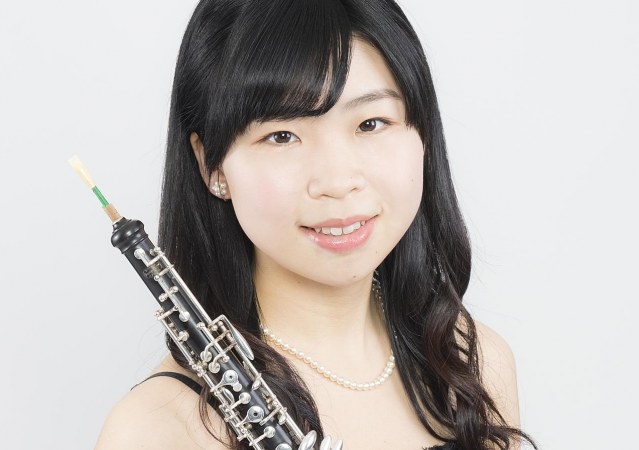 Principal Oboe, Tokyo Symphony Orchestra
She started playing the oboe in a brass band at the age of nine.
She graduated from the oboe department of the Tokyo University of the Arts with a first-class honors degree, and then went on to complete her postgraduate studies.
While in her third year at university, she passed an audition and became the principal oboe player of the Tokyo Symphony Orchestra in 2015 (age 21).
At the 11th International Oboe Competition Karuizawa, she became the first Japanese and the first Asian to win the first prize (the Ohga Prize), as well as the audience prize (Mayor of Karuizawa Prize) .
Recognised by Heinz Holliger, she toured with her oboe trio in 2017 and has performed baroque and trio works with Maurice Bourgue and Schellenberger.
As a soloist she has performed with the Tokyo Symphony Orchestra and the Tokyo Metropolitan Symphony Orchestra.
Her debut recital was at the Tokyo Spring Music Festival, and she has since performed extensively as a soloist and chamber musician at various venues, including Tokyo Opera City B→C Series and the Takefu International Music Festival.
She was awarded the 27th Idemitsu Music Prize.
She has appeared on TV Asahi's "Untitled Concert", NHK-FM's "Recital Nova" and BS Tereto's "Enter the Music".
She is a member of the up-and-coming, next-generation ensemble Ensemble FOVE, and the MLM National Orchestra led by pianist Kyohei Tanda.
She has studied under Maki Sakamoto, Keiko Narita, Hitoshi Wakui, Yoshiaki Obata and Seiki Aoyama.
Instruments
Prestige 3643G

Retour en Haut