検索
Tony CAPULA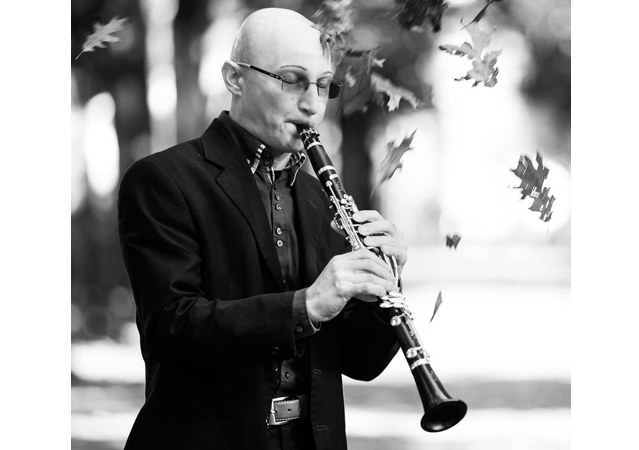 International solist
Born in Canada in 1970, after getting his Diploma in clarinet with honors at the Music Conservatory "F. Cilea " of Reggio Calabria under the guidance of Professor A. Timpani and supervision of Professor G. Currao.
Afterwards he improves studies with Maestro C. Palermo (Principal clarinet of the Royal Concertgebouw Orchestra) and Maestro F. Meloni (Principal clarinet of the Teatro alla Scala in Milan). He studied contemporary music and Jazz whit Maestro G. Mirabassi. Winner of national and international competitions including "A.M.A. Calabria", "Premio Virginia Centurione Bracelli", "R. Incarbone"earning several awards as the 1st prize with chamber music and solo.
He tours as well as in major Italian cities, in Finland, Spain, Germany, Switzerland, Austria, Hungary, Malta, Palestine, United States, South America. He has recorded for Alabianca & Lef Reset, with the production of Magnagrecia in collaboration with the famous Italian trumpeter Roy Paci, Nigún Clarinet Quartet, Live Wind Orchestra Delianuova, Virgin Bella,"Devotion" L. Vignando, "Pagliacci & Pagliacci", "Indaco" Backstage editions, with the Etymos Ensemble under the direction of the composer G. Deraco.
Several of his performances have been broadcasted by radios and televisions such RAI, RTV, MEDIASET and WKCR-FM radio in New York. Among the latest recordings participates as a soloist with the orchestra MAV Szimfonikus Zenekar Budapest for the soundtrack to the new film's Oscar-winning G. Salvatores "The Invisible Boy" under the direction of Maestro G. Kesselyàk and music F. De Robertis.
Of particular note are the collaborations with the "Etymos Ensemble", contemporary group of musicateatro, which is principal clarinet, realizing several concerts of contemporary music festivals performing premiered compositions by composer G. Deraco, who wrote and dedicated new songs including "Anima mea – for clarinet and reciting tablet" winner at Boston Microtonal Society – call for score.
Many collaboration in the contemporary world with composers: F. Maggio, J. Vella, S. Frega, F. Favali. Clarinetist and founder of Nigún Clarinet Quartet, which boasts the execution of "4 Clowns – fun sketch for four clarinets" premiered on the striking stage of the municipal theater "F. Cilea " in Reggio Calabria, written by composer G. Deraco and also dedicated to Nigún Clarinet Quartet under the direction of N. Cannatà; "Cece – flashmove for solo clarinet quartet and orchestra" made by Lyriks – Interdisciplinary Laboratory of Artistic Research, premiered with the participation of F. Meloni on clarinet and F. Anile tenor, nigún Clarinet Quartet and Orchestra extemporaneous formed by hundreds of clarinetists gathered for the occasion and from all over Italy, conducuted by Maestro M. Fabbri, directed by N. Cannatà.
He played in important festivals of classical music and jazz as the "Festival of Jerusalem" and the "Ravenna Festival" under the masterful direction of Maestro R. Muti, the "Victoria International Art Festival" (Malta), Miskolci Opera Festival (Hungary) .
With "the Wind Orchestra of the Conservatory of Reggio Calabria "theater "F. Cilea" on the occasion of the 230th Anniversary of the Guardia di Finanza and the 60th anniversary of the Foundation. He has also collaborated with various orchestras and numerous orchestral such as the Symphony Orchestra of the Theatre "F. Cilea" of Reggio Calabria, the Orchestra "Giovani Fiati Reggini", the Wind Orchestra " N. Spadaro" Delianuova (RC), and with the "Wind Orchestra of Calabria".
Under the direction of well-known internationally renowned conductors including, G. Kesselyàk, F. Ferran, F. Creux, S. Gatta, Mons. M. Frisina, M. Somadossi, A. Cadario, M. Fabbri.
Instruments
RC Prestige

Retour en Haut