検索
Sofia Kujta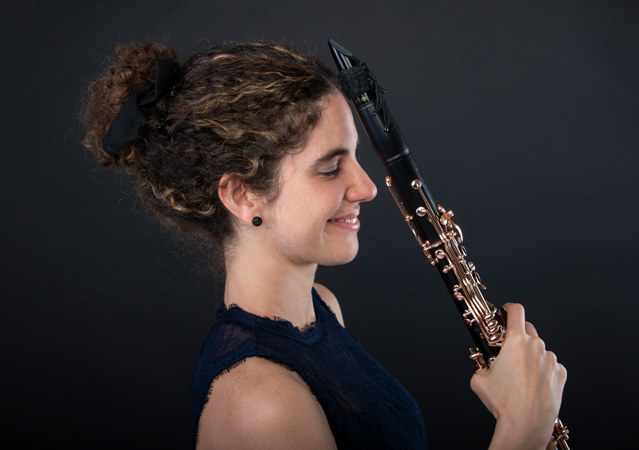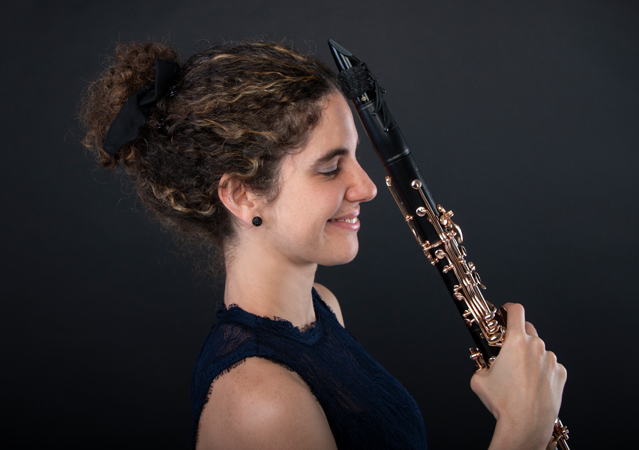 Clarinet and associate principal E-flat clarinet of the National Symphony Orchestra of Argentina
Sofia Kujta is a member of the National Symphony Orchestra of Argentina since 2015 acting as clarinet and associate principal E-flat clarinet. As guest clarinettist she collaborates with the Teatro Colón Philharmonic Orchestra since 2008. She is principal clarinet of the Orquesta Clásica Argentina conducted by the renowned Argentinian pianist Horacio Lavandera and since 2011 teaches clarinet at the Conservatorio Superior de Música de Buenos Aires "Astor Piazzolla".
As an orchestra player she gave performances with international directors and soloists like Claudio Abbado, Gustavo Dudamel, Krzysztof Penderecki, Martha Argerich and Bruno Gelber. As a soloist she has performed Mozart's Clarinet Concerto, Weber's Concertino and Clarinet Concertos Nos. 1 and 2, Debussy's Première Rhapsodie, Bruch's Double Concerto for Clarinet and Viola, with the orchestras Académica del Teatro Colón, Sinfónica de Avellaneda, Sinfónica Juvenil Nacional "San Martín", Académica de Buenos Aires and Facultad de Medicina, all in which she has held the position of principal clarinet.
Sofía was invited as a master-class teacher at the 6th Academia Ibero Americana do Clarinete (Castelo de Paiva, Portugal 2016), the 3rd and 5th Winds, Strings and Percussion Festival (La Pampa), Training for clarinettists (Orquesta Filarmónica de Río Negro), Instruction for woodwinds (Orquesta Sinfónica Patagonia). In 2005, she was selected to represent her country in the Orquesta Sinfónica de Jóvenes Latinoamericanos (Caracas, Venezuela) and in 2010 to be part of the Orquesta Juvenil Iberoamericana´s tour integrated by musicians from twenty-one countries giving concerts in Mexico City, Buenos Aires and the 20th Ibero-American Conference of Heads of State and Governments in Mar del Plata. Distinctions include the first prize in the First Argentinian Music for Winds Contest, the second prize in the First National Contest of Chamber Music "Carlos López Buchardo" organised by the Universidad Nacional de las Artes and the recording of Carlos Guastavino's Sonata for clarinet and piano, which is part of the CD "Premiados".
Sofía Kujta graduated from the National University of Arts, Department of Musical Arts with high honours, the Conservatorio Superior de Música de Buenos Aires and the National High School of Music J.P. Esnaola. She was guided in her clarinet studies by the Maestros Mariano Rey, Daniel Sckoczdopole and Marcelo Ruiz Schulze. She was granted with several scholarships in her country and abroad from institutions such as Fundación Mozarteum Argentino, Fondo Nacional de las Artes, Orquesta Académica del Teatro Colón, Associazione Festival delle Nazioni (Italy), Klezmerim Foundation Zafed Masterclasess (Israel), Fundación del Estado para el Sistema Nacional de las Orquestas Juveniles e Infantiles de Venezuela y Academia Latinoamericana de Clarinete de Venezuela.
She participated actively in courses and master-classes given by Walter Seyfarth, Corrado Giuffredi, John Manasse, Romain Guyot, Donald Montanaro, Giora Feidman, Antonio Saiote, Milan Rericha, Ovanir Buosi, Luis Rossi, Valdemar Rodriguez, Jean Louis René, Marco Antonio Mazzini, Mariano Frogioni, (among others) and in music festivals as Corsi di Formazione e Perfezionamento Musicali "L.Angelini" (Italy), Klarinet and Klezmer in the Galille (Israel), Femusc (Brazil), III Encuentro de jóvenes clarinetistas (Venezuela).
Retour en Haut