検索
Andrew Sandwick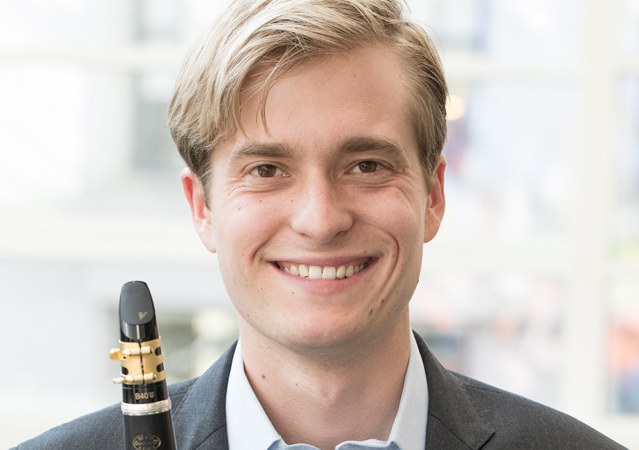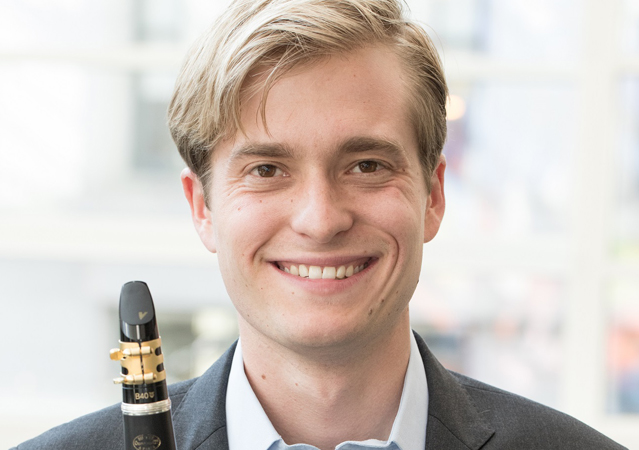 Bass Clarinet at the Dallas Symphony Orchestra
A native of Chicago, IL, clarinetist Andrew Sandwick was recently appointed to the position of Bass Clarinet/Clarinet of the Boston Symphony Orchestra by Music Director Andris Nelsons. Currently, Andrew is Bass/Utility Clarinet of the Dallas Symphony Orchestra, a position he has held since September 2018. Prior to his appointment in Dallas, Andrew held the position of 2nd/Bass Clarinet of the San Francisco Ballet Orchestra from 2015-2018. As an orchestral musician, Andrew has also performed with The Cleveland Orchestra, Los Angeles Philharmonic, San Francisco Symphony, San Francisco Opera, and the orchestras of Modesto (CA), Monterey (CA), Fort Wayne (IN), and the Utah Festival Opera.
Andrew's awards and honors include the Gino B. Cioffi Memorial Prize for Outstanding Woodwind Performance at the Tanglewood Music Center, Third Prize in the 2015 Vandoren Emerging Artist Competition, and First Prize in the 2012-13 Pasadena Showcase House Instrumental Competition. During the summers, Andrew has participated in the Lakes Area Music Festival, Bravo Vail Festival, Tanglewood Music Center, Pacific Music Festival, Aspen Music Festival and School, Sarasota Music Festival, and the National Repertory Orchestra.
Andrew holds a Bachelor of Music degree from the University of Southern California and was a Master of Music candidate at Rice University prior to his appointment in San Francisco. Andrew's principal teachers include Yehuda Gilad, Richie Hawley, David Howard, Joaquin Valdepeñas, Burt Hara, Susan Warner, and Barbara Drapcho.
Instruments
Tosca 1195 Bass Clarinet

Retour en Haut