Recherche
Mark NUCCIO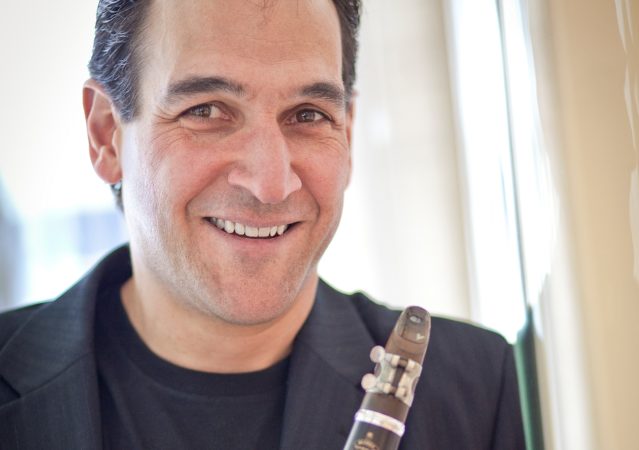 Clarinette Principale, Houston Symphony et Professeur Adjoint de clarinette, Houston University
Critics have praised clarinetist Mark Nuccio for both solo and chamber appearances, citing that he "shaped his phrases beautifully with a rich, expressive tone" (NY Times).
Mr. Nuccio was appointed Principal Clarinet of the Houston Symphony Orchestra in 2015 and has served as Associate Principal and Solo E-flat Clarinetist with the New York Philharmonic since 1999. He previously held positions with orchestras in Pittsburgh, Denver, Savannah, and Florida. He has worked with distinguished conductors such as Maestro's Maazel, Masur, Jansons, Mehta, Muti, Leinsdorf, Abbado, Chailly, Previn, von Dohnányi, and Dudamel. Additionally, Mr. Nuccio has toured with both the New York Philharmonic and the Pittsburgh Symphony Orchestra in numerous countries, recorded with both orchestras and performed with the Philharmonic on the award-winning series, Live from Lincoln Center, broadcast on PBS. A recent tour concluded in North Korea for an historic visit with the NY Philharmonic.
An active solo and chamber musician, Mr. Nuccio has been the featured performer with several orchestras in the United States and multiple times at the International Clarinet Association conventions. He made his New York recital debut at Carnegie Hall in 2001, his Japanese recital debut in 2002, and now regularly performs in recital in the Far East and Europe, as well as across the United States. In New York, he often can be heard at Merkin Concert Hall, 92nd Street Y, Carnegie Hall and the Metropolitan Museum of Art. Mr. Nuccio is also a member of the "Philharmonic Quintet of New York" (PQNY) which is a group of five woodwind players from the New York Philharmonic. The PQNY has performed all over the world since 2001. Their website is PQNY.org. During summers, Mr. Nuccio performs chamber music at the Strings in the Mountain Music Festival in Steamboat, CO.
As a studio musician, Mr. Nuccio is featured on several movie soundtracks, including Failure To Launch, The Last Holiday, The Rookie, The Score, Intolerable Cruelty, Alamo, Pooh's Heffalump, Hitch, The Manchurian Candidate, and numerous television commercials. He also performed on the Late Show with David Letterman as well as on the 2003 Grammy Awards.
In November 2006, Mr. Nuccio's first CD, Opening Night, featuring the clarinet quintets of Mozart and Brahms, was released, and is available at dorian.com as well as ITUNES and amazon.com.
A Colorado native, Mr. Nuccio holds a master's degree from Northwestern University, where he studied with renowned pedagogue Robert Marcellus. He received his bachelor's degree from the University of Northern Colorado.
Beyond his active performing schedule, Mr. Nuccio is committed to training the next generation of musicians. He currently serves on the faculty of the Manhattan School of Music in New York City and teaches master classes in the U.S. and abroad. Nuccio is a Rico Adviser Artist & Clinician as well as an artist/clinician for Buffet Crampon and performs exclusively on Buffet Crampon clarinets.
Mark Nuccio is a Buffet Crampon USA Performing Artist.
Instruments
R13

Retour en Haut