Recherche
Luis Auñón Pérez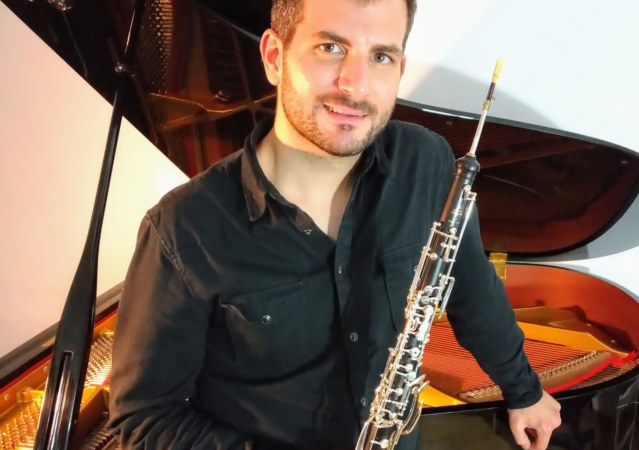 Solist of the Portuguese Symphonic Orchestra, National Theater of São Carlos
Luis Auñón Pérez was born in Valencia (Spain) and passed a degree in Oboe at the « Joaquín Rodrigo » Music Conservatory, together with professors Jesús Fuster and Francisco Salanova, winning the Special Prize "Fin de Carrera" of his specialty.
During his musical training he was part of the National Youth Orchestra of Spain (JONDE), the World Orchestra of Jeunesses Musicales, among others. Professionally, he has collaborated regularly with the Tenerife Symphony Orchestra, National Orchestra of Spain, Fundação Gulbenkian Orchestra, Orchestra of Cadaqués or Orchestra of the Community of Madrid, under the direction of conductors such as Josep Pons, Giandrea Noseda or David Afkham.
As a soloist he has performed concerts for oboe by J.S. Bach, A. Marcello, J. Haydn, W. A. ​​Mozart, F. Ferrán…, with some of the most prestigious formations in Spain and Portugal.
In 2013 he won the place of Soloist B in the Metropolitan Orchestra of Lisbon and later, in 2015, he won the Primer Premio at the 1st National Competition of Oboe de España (AFOES), and the public prize. Since 2016, he has been a soloist in the Portuguese Symphony Orchestra of the Teatro Nacional São Carlos (Lisbon).
We are proud to welcome Luis Auñón Pérez as he has joined the Buffet Crampon family in 2020.
Instruments
Prestige 4713

Retour en Haut