Recherche
Guillermo Alberto Marín Rodríguez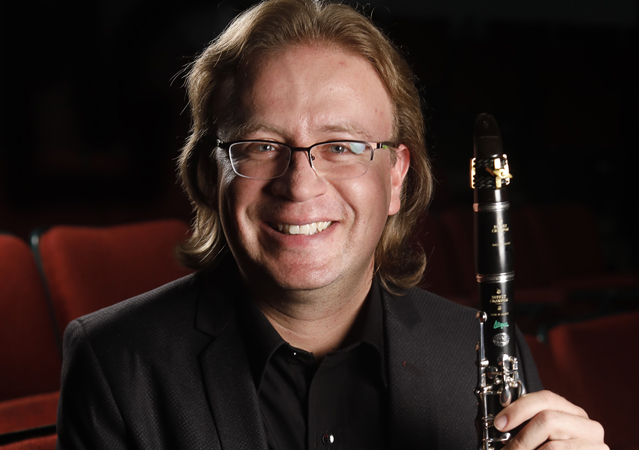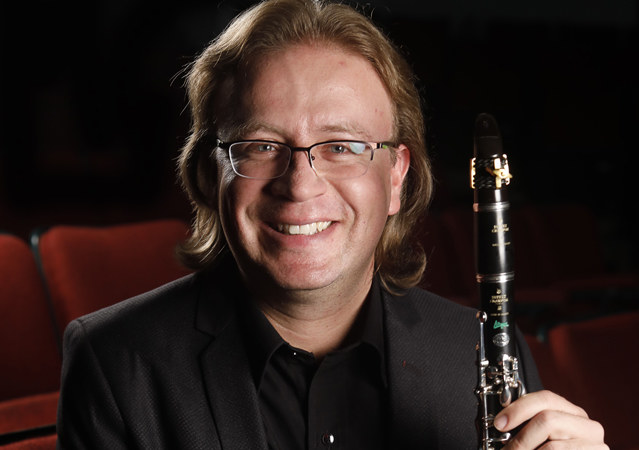 Principal clarinetist of the Bogotá Philharmonic Orchestra and artistic director of the Alonso Marín National Music Festival (Chinchiná-Colombia)
Guillermo Marín's busy career as a teacher and soloist has led him to participate in events in Colombia, Ecuador, Venezuela, Costa Rica, Peru, Bolivia, Brazil, Honduras, Germany, Belgium, Panama, Uruguay, Romania, Italy, the United States, Argentina and Paraguay.
He has been director of the School of Music of Tocancipá (Colombia, 2012-2014), professor at the University of Caldas, Universidad Tecnológica de Pereira and Universidad Javeriana, principal clarinetist of the Saltillo Philharmonic Orchestra (Mexico, 2015), clarinetist of the Youth Orchestra of the Americas (2005-2011), with whom he toured the Americas, Europe and Asia, coordinator of the Latin American Clarinet Academy (Caracas, 2006-2008) and concertmaster of the Youth Symphonic Band Simon Bolivar.
In 2010, he was recognized as the Hildegard Behrens Young Artist. Elected clarinetist of the year 2009 by Ibero-America on the Latin American blog Clariperu. Winner of the first National Clarinet Competition Henri Selmer Paris Philippe Berrod, with honorable mention superior category (Bogotá, Colombia), VIII National Competition of Musical Interpretation Ciudad de Bogotá 2006. Second place in the contest of interpretation of the concert for clarinet and orchestra by Jean Francaix – VIII Festival of Young Venezuelan Clarinetists (Caracas, 2009). Winner of important recognitions for his artistic work and competitions for young performers and traditional music in Colombia; As a member of the Colombian Clarinets Quartet, he has participated in the cultural programming of the Banco de la República, Luis Ángel Arango Library (Colombia), as well as concerts and classes at important events in America and Europe. He participated in the 4th Carl Nielsen International Clarinet Competition (Odense, Denmark, 2009) and in the 62nd Geneva International Competition (Switzerland, 2007).
He began his musical studies with his father, Alonso Marín, and in the Colegio San Francisco de Chinchiná band, guided by Jorge Mario Raigoza. He studied clarinet and conducting at the National University of Colombia where he studied with Robert De Gennaro. He earned a masters in music from the Simón Bolívar University of Caracas, where he studied clarinet with Luis Rossi, Jorge Montilla and Valdemar Rodríguez.
Instruments
RC Prestige

Retour en Haut