Search
Victor Chavez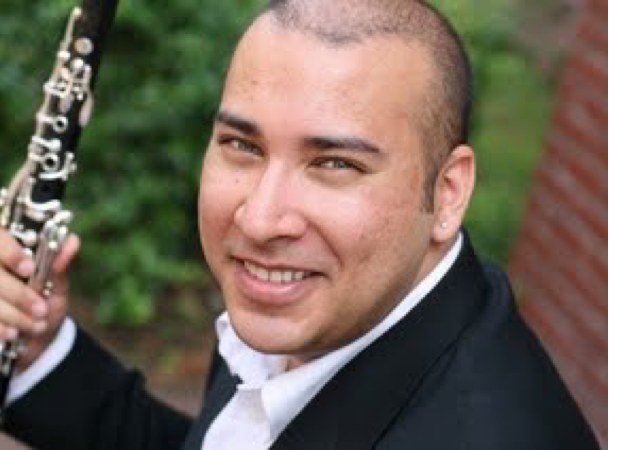 Assistant Professor of Clarinet University of Tennessee
Dr. Victor Chávez, Jr. is a Mexican-American, fifth-generation musician from El Paso, Texas.
He was recently appointed as the Assistant Professor of Clarinet at the University of Tennessee in Knoxville and currently holds tenured orchestral positions with the TriCities Opera Company in Binghamton, New York and the Johnson City Symphony Orchestra in Johnson City, Tennessee.
He has been a guest clinician for KMTA/TMTA, various middle schools, high schools, and universities throughout the United States as well as performed at the International Clarinet Association Festival in 2013 and 2014; and the College Music Society Conference. His solo performances can be heard on WUOT 91.5 FM, Knoxville.
As a student, Victor won various prizes: twice at the El Paso Artists Guild Concerto Competition; twice at the Entergy Young Texas Artists Competition; Baylor University Concerto Competition; the International Sorantin Concerto; DePaul University Concerto Competition; and the Round Top Festival Concerto Competition.
He has attended the Brevard Music Festival, Blossom Music Festival, and Round Top Music Festival and has earned degrees from Baylor University-BME, DePaul University-MM, and The Eastman School of Music-DMA. He has studied with Larry Combs, Guy Deplus, Jon Manasse, Julie Deroche, Kenneth Grant, Dr. Richard Shanley, Alan Olson, and Vin Richards.
Upon completing his Bachelor's degree in Music Education, he was awarded the prestigious Fulbright Lusk Fellowship, which allowed him to study in Paris, France, under the tutelage of Guy Deplus.
While in Paris, Victor conducted his Fulbright research in pedagogy, performance practice, organology and literature.He has performed with the Waco Symphony Orchestra, Binghamton Philharmonic Orchestra, Erie Chamber Orchestra, Belton Symphony Orchestra, Knoxville Symphony Orchestra, The Cleveland Orchestra, Oak Ridge Symphony Orchestra, and Murfreesboro Symphony Orchestra Chamber Series. Victor is a Buffet Crampon Artist and exclusively plays on Buffet Crampon clarinets.
Retour en Haut