Search
Tommaso LONQUICH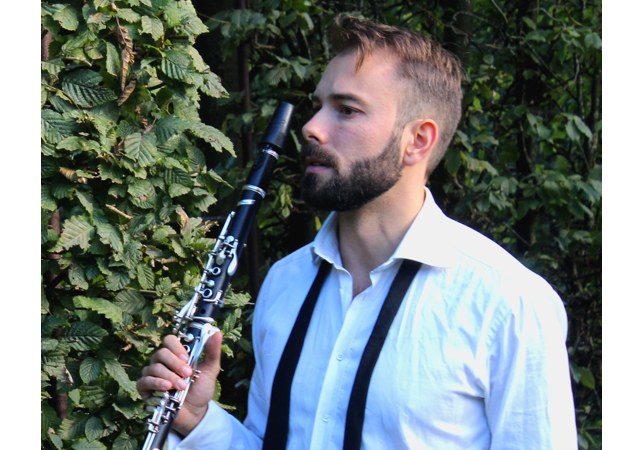 Solo Clarinetist with Ensemble MidtVest & Chamber Music Society of Lincoln Center
Acclaimed as a "formidable clarinetist" (Mundo Clásico) and praised for his "sumptuous tone" and for "the mastery and passion of his playing" (Oberon´s Grove), Tommaso Lonquich enjoys a varied and distinguished career.
He is solo clarinetist with Ensemble MidtVest, the international full-time chamber ensemble based in Denmark.
He is also a member of the CMS TWO program at the Lincoln Center Chamber Music Society in New York, with which he frequently performs in the United States and on tour. He has appeared in four continents on the world's most prestigious stages (Carnegie Hall, Alice Tully Hall, Salle Pleyel, Auditorio Nacional, Gran Liceu, Suntory Hall, Kennedy Center, King's Place, Tivoli) and is regularly invited to major festivals (Mecklenburg, Pacific, Santander, Cervo, Montepulciano, Cortina).
He holds a busy chamber music schedule, partnering with Klaus Thunemann, Sergio Azzolini, Umberto Clerici, Cristoph Richter, Pekka Kuusisto, Felix Renggli, Claudio Martinez Mehner, Jeffrey Swann, Alexander Lonquich, Gil Kalish, Esbjerg Ensemble and the Allegri and Amphion Quartets. He performs regularly as solo clarinetist with the Leonore Orchestra (Pistoia, Italy).
He has collaborated with conductors such as Zubin Mehta, Vladimir Ashkenazy, Fabio Luisi, Peter Eötvös, Giovanni Antonini, Leonard Slatkin and Reinhard Goebel.
He has been a guest with the Chamber Orchestra of Mantua, Aarhus Sinfonietta (Denmark) and Plural Ensemble (Spain). With Ensemble MidtVest, Tommaso Lonquich has devised many performances in collaboration with visual artists (Dan Colen), dancers (Black Box Dance Company), choreographers (Marie Brolin-Tani), theatre companies (Odin Teater) and designers (Henrik Vibskov). He has been particularly active in improvisation, working closely with musicians such as Carsten Dahl and Stefan Pasborg. He has led improvisation workshops at the Juilliard School and is artistic co-director of KantorAtelier, a vibrant cultural space based in Florence and dedicated to the exploration of music, theatre, art and psychoanalysis.
In 2016 he joined the faculty at Playwithapro, an online platform through which he teaches clarinet and chamber music to students all over the world.
He studied at the University of Maryland (USA) and at the Escuela Superior de Musica Reina Sofía (Madrid) with Alessandro Carbonare, Francois Benda, Michel Arrignon and Loren Kitt.
In 2009 the Queen of Spain awarded him the Escuela's prestigious annual prize. Among other honors, he was awarded prizes at the Marco Fiorindo International Chamber Music Competition in Italy and the Concerto Competition of the National Symphony Orchestra in the USA.
Tommaso Lonquich can be heard on a number of CD releases by Ensemble MidtVest and Plural Ensemble (DaCapo, CPO, Col Legno), as well as on many live broadcasts by BBC, Danish National Radio, Italian National Radio and Spanish National Radio and Television. Tommaso Lonquich is a Buffet-Crampon Artist and plays period clarinets custom-made by Soren Green.
Retour en Haut