Search
Stojo Miserlioski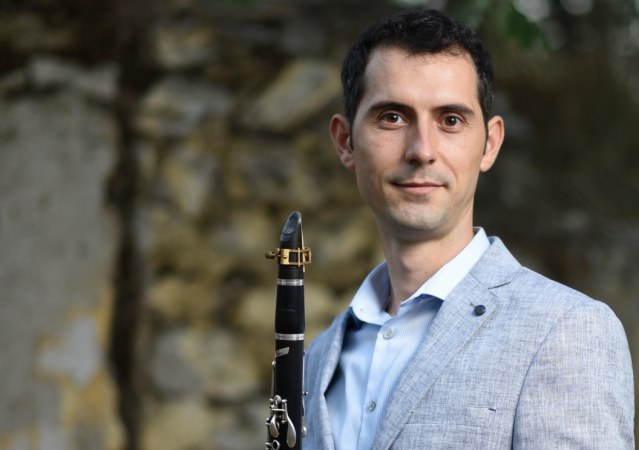 Professor of Clarinet - Florida Atlantic University
Stojo, a native Macedonian, first started playing the clarinet at the age of eleven. He has since won many national and international competitions. To name a few: National Clarinet Competition 2002 (Macedonia), National Chamber Music Competition 2003 (Macedonia) Sofia International Chamber Music Competition 2003, (Bulgaria), International Clarinet Competition 2004,(Serbia), Lynn Conservatory Concerto Competition 2008(FL, USA). He is equally at home as a soloist, recitalist, in the orchestra or in a chamber setting. His performance engagements have taken him all over Europe and North America.
He is currently working as a freelance musician and a clarinet teacher in South Florida. His engagements include Miami City Ballet, Symphony of the Americas, Nu Deco Ensemble, The Symphonia, Southwest Florida Symphony, Palm Beach Opera, Naples Chamber Orchestra, Gulfshore Opera, Orlando Philharmonic, as well as several different chamber groups. He has played under the batons of such conductors as Gerard Schwarz, Gary Sheldon, Gunther Schuller, David Stern, Alastair Willis, Guillermo Figueroa, Constantine Kistopoulos, Nir Kabaretti, Greg Ritchey, Albert-George Schram, Jon Robertson.
Besides playing classical music, Stojo is also passionate about teaching, playing Klezmer, and practicing Yoga. In addition to his private studio teaching, he is also holding the clarinet position at the Florida Atlantic University in Boca Raton, Florida.  Stojo is an Artist-Clinician for Buffet Crampon and Silverstein Works.
Instruments
Tosca

Retour en Haut