Search
Roman WIDASZEK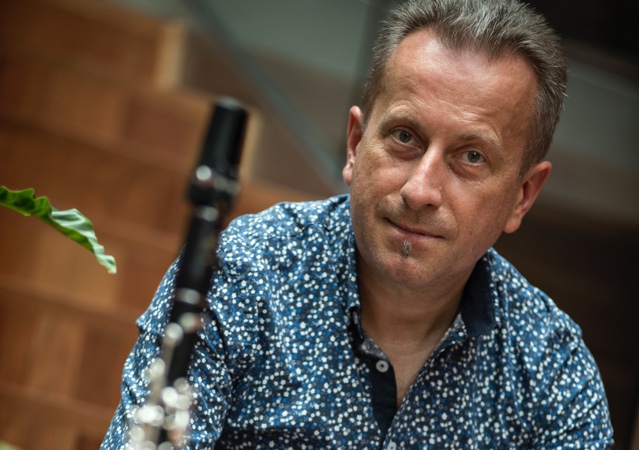 International soloist, member of Cracow Reed Trio and Cracow Wind Quintet & lecturer of Academy of Music in Katowice
Roman Widaszek a clarinetist, graduated with honors from the Academy of Music in Katowice, the class of Professor H. Kierski.
He mastered his skills at many expert courses conducted by, inter alia, professor Guy Deplus and professor Michael Arrignon. He is a laureate of II Prize at I Polish National Clarinet Festival in Piotrkow Trybunalski (1995). He is also a laureate of III Prize at Polish National Composition Contest in Bielsko-Biala (1990).A scholarship holder of Culture and Art Minister. Decorated with Brown Cross for merits in popularizing music culture.
As he conducts a very lively artistic activity, his artistic output includes many solo and chamber concerts performed with the following artists and bands: Sharon Kam, Dimitri Ashkenazy, Hilliard Ensemble, Silesian String Quartet . He performed as a soloist with the majority of Polish orchestras e.g. National Polish Radio Symphony Orchestra in Katowice and the following Philharmonics: Silesian, Cracow, Wroclaw, Poznan, Szczecin, Czestochowa; Silesian Chamber Orchestra, Capella Cracoviensis, and Orchestra of Music Academy in Katowice. He performed the concerts of Stamitz, Weber, Kurpinski, Mendelssohn, Krommer, Bruch, Ponchielli.
He is also performing as a soloist – chamber performer at many national and foreign concerts and festivals – Czech Republic, Germany, Italy, Portugal, Finland, South Korea, Japan, China.
He made a lot of records (mainly as a chamber musician) These are e.g. a record with Cracow Reed Trio containing Polish music from 20 th century. (DUX and PWM 2005) as well as records made with Silesian String Quartet which include "Recalling a Serenade" by P. Szymanski (EMI 2006), Three Pieces for clarinet, harp and string quartet by Alexandre Tansman and "On the other side of the mirror" for clarinet and string quartet of Z. Bargielski (CD Accord).
As one of the few clarinetists, he also plays a very rare instrument – bassethorn (alt type of clarinet) . With this very instrument he played together with Sharon Kam at the International Festival: " Music in Old Cracow" in 2004 where he performed Concertpieces of F. Mendelssohn for clarinet, bassethorn and orchestra. In 2009 was invited as a recital performer on International Clarinetfest in Porto ( Portugal).
He is a member of Cracow Reed Trio and Cracow Wind Quintet.
He is a lecturer of Academy of Music in Katowice.
Instruments
Tosca

Prestige Basset Horn

Retour en Haut