Search
Roeland Hendrikx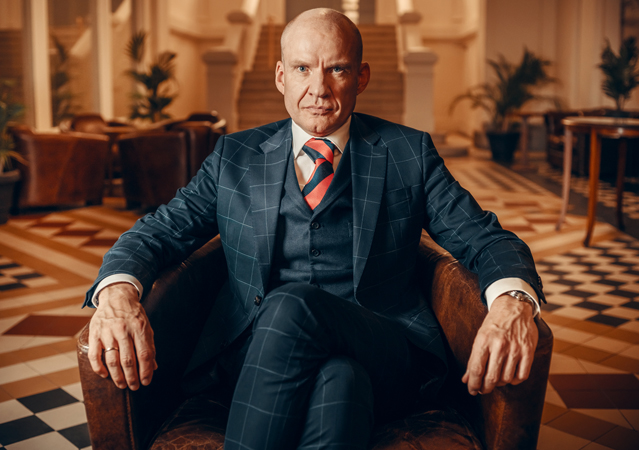 International Soloist
Roeland Hendrikx is one of the leading Belgian clarinet players of the present day. After training in Leuven and Antwerp (with Walter Boeykens), he perfected himself in masterclasses taught by Thea King and other clarinet legends. Hendrikx was principal clarinet with the National Orchestra of Belgium for many years, but in 2017, he embarked on a solo career. He nevertheless remains a zealous advocate of chamber music, which he plays with his own Roeland Hendrikx Ensemble.
Soloist
Roeland Hendrikx apperead as a soloist with, amongst others, the Belgium National Orchestra, The Flemish Symphony Orchestra, I Fiamminghi, the Beethoven Academy, the Flemish Radio Orchestra, the Limberg Symphonic Orchestra, the Georgia Philharmonic, the Symphonic Orchestra of Lithuania and the Philharmonia Orchestra of Hagen.
In October 2018, EPR Classic released his registration of Mozart and Finzi's clarinet concertos and Bruch's double concerto, which he recorded with the London Philharmonic Orchestra (conducted by Martyn Brabbins).  The Belgian Newspaper De Standaard praised this recording as "outstanding" and "a barrel full of listening pleasure" (October 2018). According to the authoritative French magazine Diapason (5 pitchforks), it "has it all: accuracy, lyricism, elegance".  And the BBC Music Magazine (****) praised the "restrained approach to Mozart's concerto (…) which works surprisingly well", and the fact that Roeland "captures the contrastive moods [of the Finzi concerto] with clarity, and particularly in the Adagio, beauty".
Chamber Music
Renowned artists and string quartets with whom Roeland Hendrikx has collaborated include Liebrecht Vanbeckevoort, Severin Von Eckardstein,  France Springuel, Panocha Quartet, Tempera Quartet (Finland), Vega String Quartet (USA) and Danel Quartet.  In 2015 he founded the Roeland Hendrikx Ensemble, which focuses on the smallscale repertoire for clarinet, piano and strings.
Among his many chamber music recordings are the Mozart and Brahms Clarinet Quintets with the Panocha String Quartet (Phaedra), the quintets of Weber and Bārmann, Mozart chamber music with the Roeland Hendrikx Ensemble, and sonatas Debussy and Poulenc with duos by other French composers (all Etcetera), quintets by Reicha and Romberg with the Arriaga String Quartet, and the Clarinet Quintets of the Belgian composers Piet Swerts and Peter Cabus.
Instruments
Divine

RC Prestige

Retour en Haut