Search
Philippe CUPER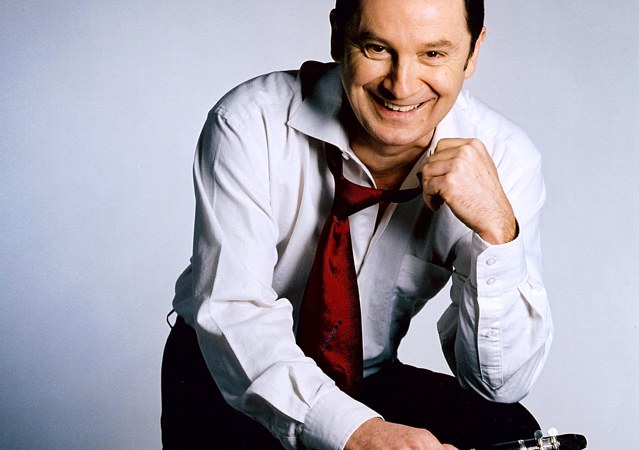 Principal clarinet in the Opera National de Paris Orchestra
« He is one of the best representatives of the instrument, soloist, chamber and orchestral musician, he is on all fronts with the same quite ease, the same comforting serenity. »
(Michael Le Naour, journalist « Le Monde de la Musique »).
Principal Clarinet of the Paris National Opera Orchestra (since 1984), Philippe Cuper was invited by the Berlin Philharmonic, « La Scala de Milano », Bavarian Radio Symphonic, Czech Philharmonic, Moscow Symphonic, Sinfonia Varsovia, Orchestre de Paris, National de France, Ensembles Contemporains in Paris… under the direction of the maestros Sawallisch, Ozawa, Abbado, Maazel, Mehta, Boulez, Prêtre, Dohnanyi, Barenboim, Gergiev, Salonnen, Conlon, Chung, Jordan…
Born in Lille, Philippe Cuper wins many international rewards like Munich, Prague, Viotti, Slovak prize, medal in Geneva, Orvieto, Mravinsky medal in Saint Petersburg after his studies at the Sorbonne University and at the Paris Conservatoire (CNSM) where he got a first prize with exceptionnally high honours.
His clarinet teachers were Gilbert Voisin (Cahuzac's student), Guy Dangain, Guy Deplus, Henri Druart and he receive some advices from J. Lancelot, A. Boutard, S. Drucker (New York Philharmonic) and J. Hubeau, P. Pasquier (chamber music).
He was principal clarinet of the Youth World Orchestra and at 20 he was principal clarinet in the Lamoureux Orchestra in Paris. He worked with famous composers like Messiaen (Quartet), Françaix (CD recording of the concerto directed by the composer), Sauguet, Mihalovici, Rosenthal, Berio, Denisov, Komives, Hersant, Zygel, Bacri, Connesson, Girard, Maratka…
He played the premiere of many concertos composed by Bacri, Stankovitch or Gronych (with Giora Feidman and Eddie Daniels) in Tel Aviv or Paquito D'Rivera clarinets quintets in Boston.
Ph. Cuper taught at the CNSM : « Conservatorio Superior de Aragon » (Spain), he is now professor at the Versailles National Conservatory and was invited in many Conservatories and University like Chicago, Cleveland, Mexico, Tokyo, Seoul, Beijing, Taiwan, Hong Kong, Canberra, Jerusalem, Moscow…
​He recorded about 40CD (some are winner of French Grammy), he played with famous string quartets : Talich, Kocian, Takacs, Enesco, Parisi, Benaïm… Wanderer Trio or pianists like P. Badura-Skoda, P.L. Aimard, M.W. Chung, L. Cabasso, F. Chaplin… Violonists : R. Ricci, A. Brussilovsky, O. Charlier, L. Korcia… the Paris Wind Octet that he founded in 1986.
Instruments
RC Prestige

Retour en Haut