Search
Nuno SILVA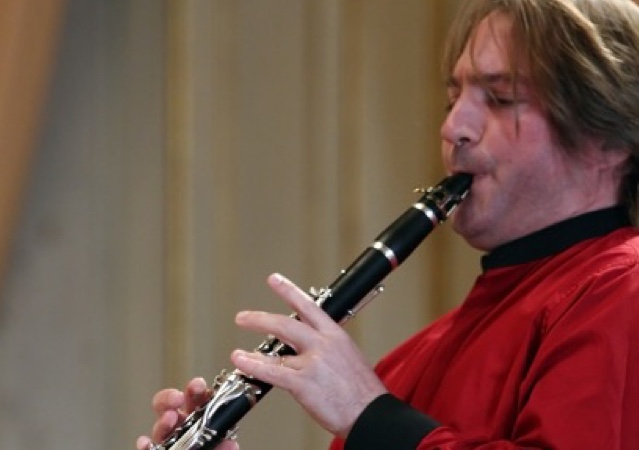 Principal Clarinet with the Lisbon Metropolitan Orchestra
Nuno Silva studied with António Saiote, Hans Deinzer, Pascal Moragués and Hakan Rosengren. In 2001, Nuno Silva graduated in Musicology from the Lisbon University and in 2003, he graduated with a Masters Degree at the California State University Fullerton. During his time as a student, Nuno Silva participated in masterclasses with Guy Deplus, Guy Dangain, Walter Boyekens, Mitchell Lurie and Karl Leister.
Nuno Silva won 1st Prize in all of the major Portuguese competitions and has also been distinguished in numerous International Competitions: Semifinalist of the Valentino Bucchi International Competition in Rome in 1992, Prize winner in the Aurelian Popa International Competition in Romania in 1993, Semifinalist in the Krakov International Clarinet Competition in 1994 and Semifinalist at the Concert Artist Guild in New York in 2002. In 2003 he was awarded the medal of the city of Seixal for his outstanding achievements in music. Nuno Silva has appeared at all the major Portuguese music festivals and has performed as a soloist with the leading Portuguese orchestras. His recordings include Weber Concerto Nº2 with the New Portuguese Philharmonic Orchestra, 2 CDs with the Lisbon Clarinet Quartet and most recently a CD "SWING.PT" with the Portuguese Army Symphonic Band which was internationally acclaimed by the critics:
"Silva's tone has great core, focus and ring…" in The clarinet
"… Silva has the chops to handle all of this music, and the swing to sell it." in Fanfare Magazine.
Nuno Silva also performs and conducts masterclasses regularly throughout the world. He is frequently invited to perform at the International Clarinet Association conventions, most recently performing in Atlanta, Vancouver, Oporto, Los Angeles, Assisi and Madrid. Nuno Silva has appeared as soloist with many prestigious musicians and conductors, including: Paul Meyer, Guy Deplus, Mitchell Fennell, Jin Wang, Uros Laiovic, Aurelian Popa, Silva Pereira, Jean-Sébastien Béreau, Antoine Tamestit, among others.
Nuno Silva currently holds the position of Principal Clarinet with the Lisbon Metropolitan Orchestra as well as Professor of Clarinet at the Lisbon National Conservatory and the National Superior Orchestra Academy of Lisbon. He is also Artistic Director of the Cultural Association "Cultivarte" that organizes and hosts the Lisbon International Clarinet Competition and Meeting. Nuno Silva is a Buffet Crampon and D'addario Woodwinds artist. His career was mentioned in the magazine Visão as a "journey worthy of national pride" and his biography appears in Gianluca Campagnolo's book "The Great Clarinettists".
Instruments
Tosca

Retour en Haut